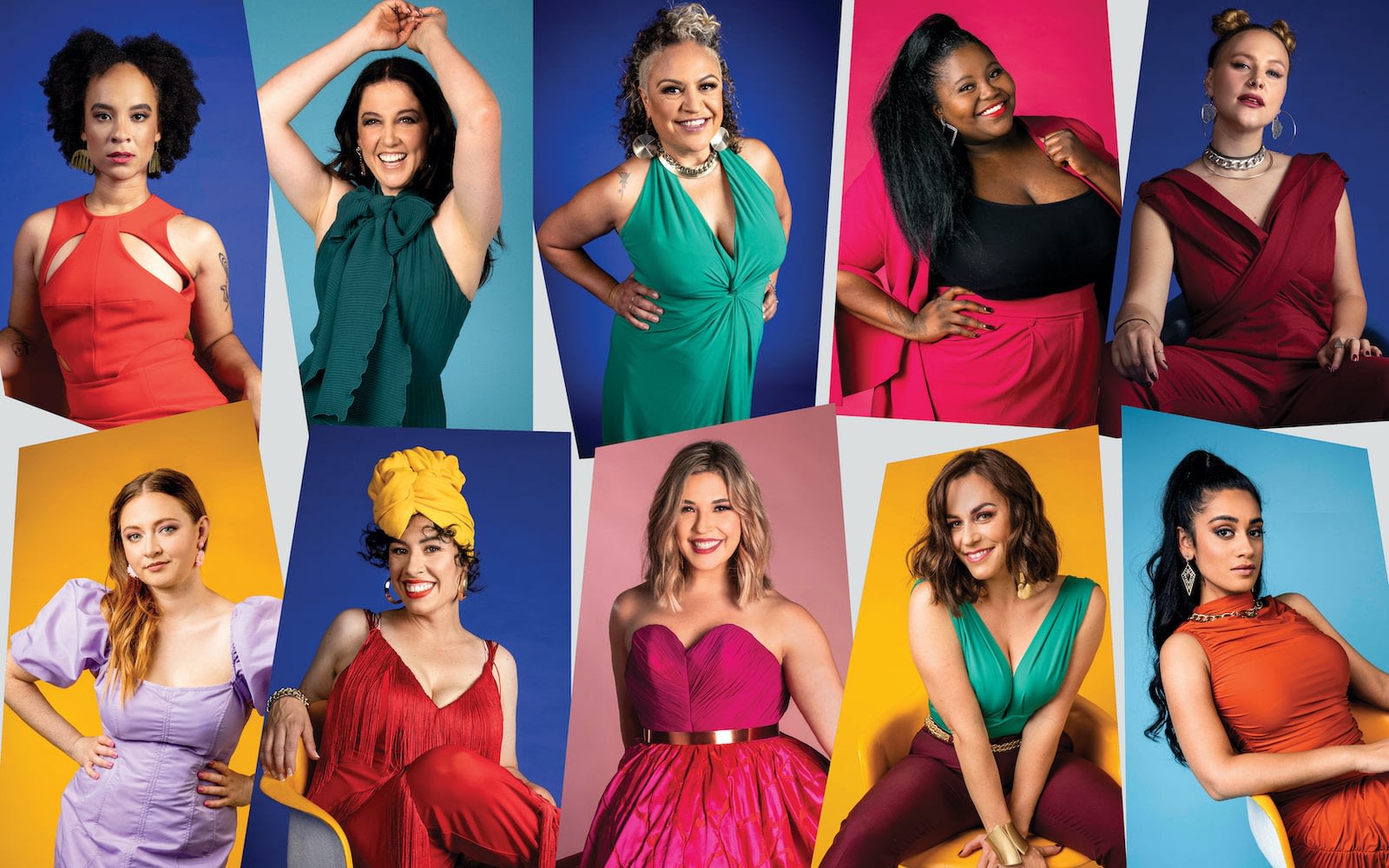 Producer:
House of Valerie Joan
Directed By:
Chelsea Wilson
Australia's finest female vocalists and songwriters unite to present an all-original concert
Women of Soul is Australia's premier collective of soulful female artists. Since 2011 Women of Soul have presented live original music written and performed by female artists from across Australia including Clairy Browne; Stella Angelico; Kylie Auldist; Chelsea Wilson; Mojo Juju; Shirley Davis; Rita Satch; Thando; Shannen Wick (Fulton Street); Raleigh Williams (Cookin on 3 Burners); Randa and the Soul Kingdom; Tara Lynch (The Transatlantics); Talei Wolfgramm; Candice Monique; Alphamama; May Johnston; Milan Ring and many more. Backed by their incredible house band made up of musicians from acts such as SPIRE Ensemble, Deep Street Soul and more, the show is a high octane, energetic soul review designed to get the crowd up and moving.
Performance highlights include sell out appearances at Melbourne Recital Centre, Federation Square, The Corner, Meeniyan Town Hall, Castlemaine Theatre Royale, Brunswick Music Festival, Stonnington Jazz Festival, Adelaide Fringe Festival, Perth Fringe World and PBS 106.7FM's Soul a Go Go New Years' Eve party. In 2014 their debut self-titled album 'Women of Soul' was nominated for Best Soul/R'n'B Album at The Age Music Victoria Awards.
What began life in 2010 as a coming together of some of this town's swingingest soul sistas for a live show, the collaboration has gone from strength to strength based on their glowing live performances...One glance at this line up – which reads as a who's who of talent from the local soul/ funk scene – is enough to get any soul fan salivating and feeling a little weak kneed.
Declan Murphy Read
We require backline (drum kit, bass amp, guitar amp), 5 x vocal mics and stands. We BYO keyboard and use DI.
We can travel via plane or car, if backline is provided we can use 12 seat van and drive from Melbourne.
Audience & Marketing Notes
Women of Soul audiences are 18-70 years old. We are family friendly, all ages appropriate and put on a feel-good show that appeals to a wide range of audiences. Soul and blues lovers, people who love to dance, people that want to head out and boogie and attentive music connoisseurs all enjoy Women of Soul. Our diverse performers on stage range in age from 19-55 and with each vocalist sharing their stories and songs on stage we find that audiences will find something that resonates with them.
WOS is a collective – the exact vocalist line up is subject to change depending on dates and availabilities.
Multi-artist line up: It is rare to see this many headline artists on the one bill. Rather than paying $35-50 for a ticket to see a single artist, audiences get to experience up to seven vocalists in the one show at the price of one artist. It has a value for money feel to it and always feels like a special event and a great night out.

Personalities: Audiences love to see these strong women on stage together collaborating musically – Women of Soul inspires people of all ages and in particular women and girls to express themselves and believe in themselves.

Diversity: In the current music industry and arts landscape providing a platform and opportunity for original female work is more important than ever. Women of Soul is female produced, female directed and features an all-female cast of performers from a range of ages, backgrounds and identities.

Original Music: Women of Soul champions and promotes original music written by female artists. This is not a cover band show - Women of Soul brings modern Australian soul music to each stage to create a vibrant, fun, positive and creative live show.
Weekly Sell Off: $negotiable
Per Performance: $11,000 +GST
Apra Obligations:
APRA live performance reports to be completed after every performance