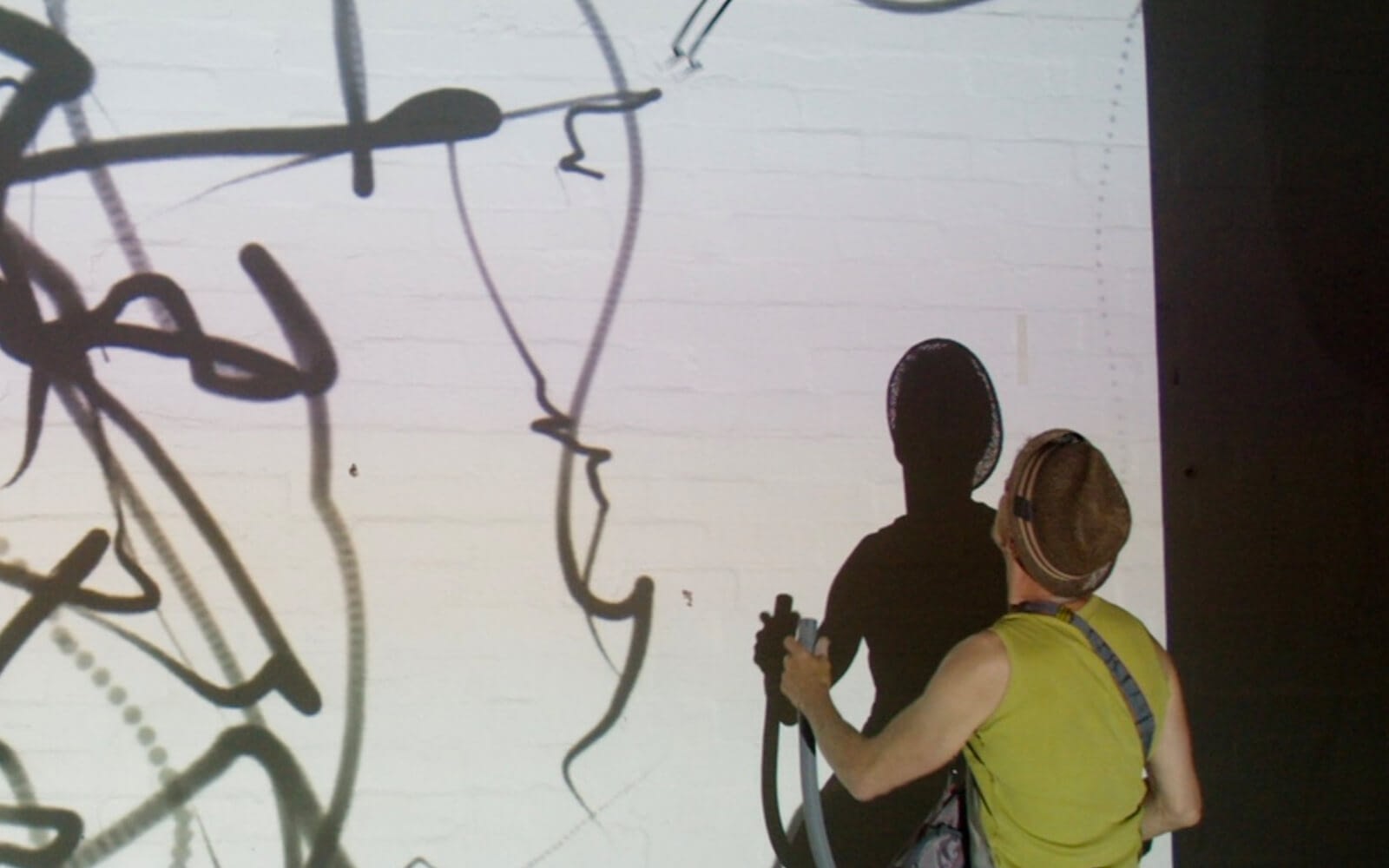 Producer:
Jens Altheimer & Black Hole Theatre
Writer:
Jens Altheimer & Nancy Black
Directed By:
Jens Altheimer & Nancy Black
A visual, immersive theatre experience reflecting on growing consumerism and the value of stories
WHALEBONE is a visual, immersive, interactive theatre experience for families. It reflects on the value of stories, memories, the speed with which we buy and discard objects, and the ramifications of that. Its narrative is partly shaped by the audience  members. It takes a multi-disciplinary approach, integrating kinetic contraptions, puppetry, animation, shadow projection, object-manipulation and physical performance. The performance space, a dome structure with surround projection, is shared  between actors and audience and can be set up on stages or in halls.
WHALEBONE will have its premier season in Horsham in June 2020 and has confirmed regional development residencies(Portland and Horsham), where it will work with local communities. The show has a strong poetic and fantastical premise: the space, called Depository, a strange grey-industrial office, receives objects, that are declared redundant. With the help of eccentric machines, it extracts the stories that live in those objects and fuses the stories into the 'mother of stories', swirling above. Trouble rises when more and more short-lived objects without story get delivered and a rising despot puts the survival of all stories at risk.
Part installation, part story-telling, part performance and highly interactive, I was completely delighted by its poetic scope, the delicacy of its physical and narrative structure, the breadth of art forms inherently connected to the story... and focussing on profound imaginative experiences for children.
Marcia Ferguson, Kingston Arts
Technical Rating:
B-C We set up our own closed performance space (tent) on stage or open hall floor
The show will travel with its own lighting equipment
A rectangular tent structure (2 versions: 10.5 x 7.5 m or 12 x 7.5m) with a half round ceiling will be erected. This can happen on bigger stages or open spaces like halls, studios without seating etc. This space will be shared between audience and performers (immersive concept). It is self standing and will have its own lighting system, mainly through AV projections. No ceiling attachment points needed. A second space will be needed as the preparation / briefing area for the audience before entering the perfoming space. Dressing rooms or the foyer space can be used for this. The audience will be guided between those two areas.
Audience & Marketing Notes
WHALEBONE is a great family show – it's a lot of fun for kids and adults, as there are elements to the action that can be appreciated on different levels. WHALEBONE also opens up conversations around personal themes as listening, sharing of memories and stories as well as environmental topics. It also inspires follow up activities like DIY inventions and contraptions. If your venue has presented one of Jens' previous shows, 'Squaring the Wheel' or 'Loose Ends', be sure to contact those patrons and invite them to WHALEBONE.
WHALEBONE is a great family show – it's a lot of fun for kids and adults, as there are elements to the action that can be appreciated on different levels. WHALEBONE also opens up conversations around personal themes as listening, sharing of memories and stories as well as environmental topics. It also inspires follow up activities like DIY inventions and contraptions. If your venue has presented one of Jens' previous shows, 'Squaring the Wheel' or 'Loose Ends', be sure to contact those patrons and invite them to WHALEBONE.

School groups - A range of workshops are available to complement the performance. Links to the curriculum include performance, science and technology, design and creativity, as well as reflections around the importance of stories and memories.

CALD families - WHALEBONE is presented with reduced verbal interactions, and relies on its visual content to tell the story. It will thus appeal to families who speak English as a second language.

Tech Heads / Amateur Inventors - WHALEBONE is full of elaborate gadgets, inventions and contraptions. It's a great show for people who love to know how things work

Puppetry lovers - Lovers of fantastical stories
During the first two days of the four day residency of the show, several workshops for children/ young adults will be conducted. We have some flexibilty on the possible format/ ages/ numbers and will offer contraption building, indoor flying objects, Foley artist and clowning.

We will also run rehearsals over two sessions with some local performers, that will later integrate the shows in supporting roles
Proscenium Arch, Black Box, Thrust, Flat Floor, Hall (min. space required: 11m x 8.5m