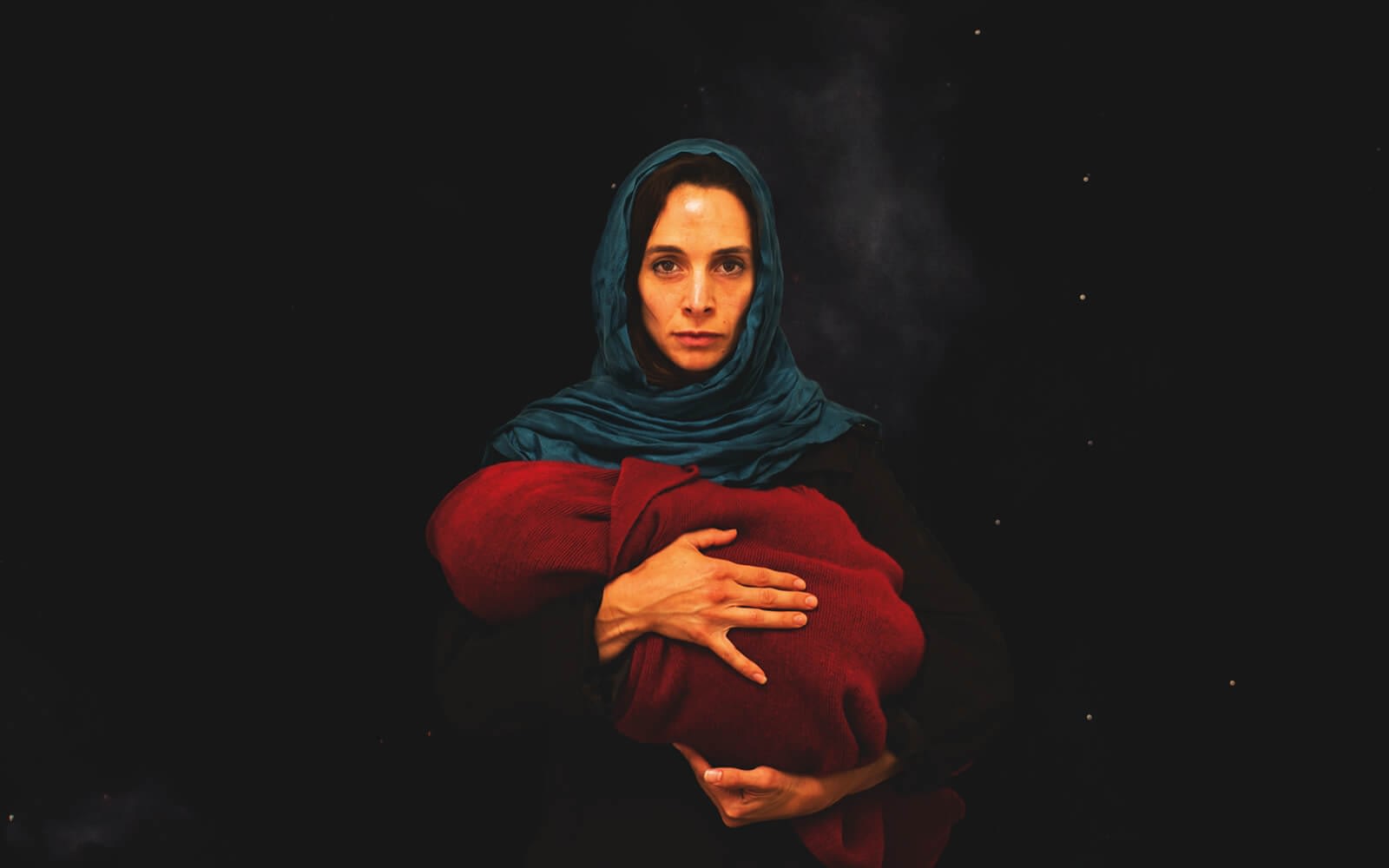 Producer:
Critical Stages Touring
Directed By:
Bagryana Popov
A drama that shows humanity and humour amid the horrors of war by award winning writer Samah Sabawi
Omar and Leila are a young couple living in the Middle East. Their city is in a war zone but still, life goes on. Omar and his friends meet every day, Leila attends to their infant baby, and the two of them even find a moment to canoodle while sheltering under the bed during an air raid. But things are undeniably getting worse and Leila is worried.
Omar's mysterious sister Salma arrives in the middle of this increasingly forced normalcy. Omar is wary: where has Salma come from, and what's really going on with her marriage brokering business? Salma knows a way for Omar and his family to get out of this doomed city and offers them the means to take it. But can they take their freedom if it is going to cost others theirs?
THEM is written by award-winning playwright Samah Sabawi, herself from Gaza, and was developed in consultation with people living in conflict zones and displaced by war. It debuted at La Mama Theatre in 2019, where the sold out season was extended. THEM returns in August 2020 at Arts Centre Melbourne, and is included on the 2020 VCE Theatre Studies Playlist. THEM was shortlisted for the 2020 Victorian Premier's Literary Award, and nominated for four Green Room Awards.
What struck me most [...] is Sabawi's astonishing talent for character-based comedy. It's the last thing you'd expect to find hiding in the rubble of a war zone, and she doesn't short-change the bleakness [...] But the inextinguishable spirit of laughter, of the music of life in the face of desolation, is crucial to both the play's poignancy and appeal
Cameron Woodhead, The Age
Company to supply
• 1 x ETC Ion or equivalent
• 1 x touring lighting plan
• 25 x single bulb domestic globe fittings with 53w halogen lamps
• 25 x bayonet droppers
• 1 x ripple effect
Presenter to supply
• 32 x 1.2k fresnels
• 6 x 24/40 degree 1k profile
• 7 x 18/34 degree 1k profile
• 2xHstands
• Lee colour filters: 117, 118, 119, 141, 103, 104, 106, 134
A detailed breakdown of the colours will be available with the lighting plan
Necessary data, weiland w/headers and tail, three phase extensions, three phase outlets will be negotiated after supply of the lighting and sound information.
The lighting must be pre-rigged, patched, coloured and flashed out prior to company arrival.
Company to supply
• 1 x Bluetooth stereo speaker
• 5 x mobile phones
• 1 x Macbook pro or equivalent running QLab
• 1 x audio interface (Focusrite Liquid Saffire 56 FireWire or similar)
Presenter to supply
o 2 x FOH Speakers
o 2 x Rear surround speakers
o Subs appropriate to your venue
o Wifi connection for cued phone calls and Bluetooth speaker
The set consists of three window frames with shutters rigged grid to floor, an off-white floor Tarkett (or venue can paint their stage floor), and three piles of concrete rubble. A piano and other furniture on wheels are moved on and off stage by the actors to create different settings throughout the play. A snow drop is rigged in the grid and operated by pulley from the desk.
Company to supply
• 3 x window frames with shutters – rigged from grid
• 2 x benches on castors
• 1 x kitchen sink on castors
• 1 x kitchen table on castors
• 4 x wooden stools
• 1 cubic metre of concrete rubble
• Artificial snow
• Snow drop and pulley
Presenter to supply
• Masking relevant to the space
• 1 x working upright piano on castors – TBC: we are working on looking at a touring option for the piano.
BUMP IN
Staging 2 people 4hrs
Lighting 1 person 6 hours and 1 person 8 hours
Sound 1 person 2 hours
BUMP OUT
Staging 2 people 2 hours
Lighting 1 person 2 hours
Show call: production operates LX/Sound
Venue supervisor / head LX throughout
1 x 3 tonne truck
2 x 5-seater van or station wagon
Audience & Marketing Notes
Theatre fans: THEM is an accessible, high quality, play written by a contemporary playwright. It features a compelling narrative, well drawn and immediately identifiable characters, and carries with it a contemporary, topical urgency.
Diaspora audiences: Hundreds of refugees are settled in regional cities and towns each year. Shepparton, for example, is home to a large community of former refugees from the Middle East, with estimated populations of 4,500 Iraqis and 1,600 Afghanis in the town of 30,000 people.
Schools audiences: THEM is rich in themes and access points for students of English, Theatre Studies and Drama, International and Gender Politics, and History.
Topical relevance: war, displacement, the global refugee crisis, people seeking asylum

Quality production (reviews, production history): selected for the VCE Theatre Studies Playlist; shortlisted for the Victorian Premier's Literary Award

Local communities

Samah Sabawi and the wider team have multiple personal connections to the stories behind this play, and are confident and compelling speakers on the play's themes and background.

International provenance of the playwright, the team and the story.
Meet and greet with local diaspora communities

Cast member Abdulrahman Hammoud can host poetry workshops and is highly experienced with working in communities in this way (more info in marketing pack).

THEM is supported by excellent education resources designed for the VCE Playlist, but easily adaptable to a wide variety of local contexts (such as community based resources, other courses of study, etc..)
Some mild coarse language; references to sexual violence during war—acknowledged but not graphically described.
Most theatrical spaces with reasonable facilities are fine. Not suitable for non-traditional spaces such as school halls.
Weekly Sell Off: $18782.4