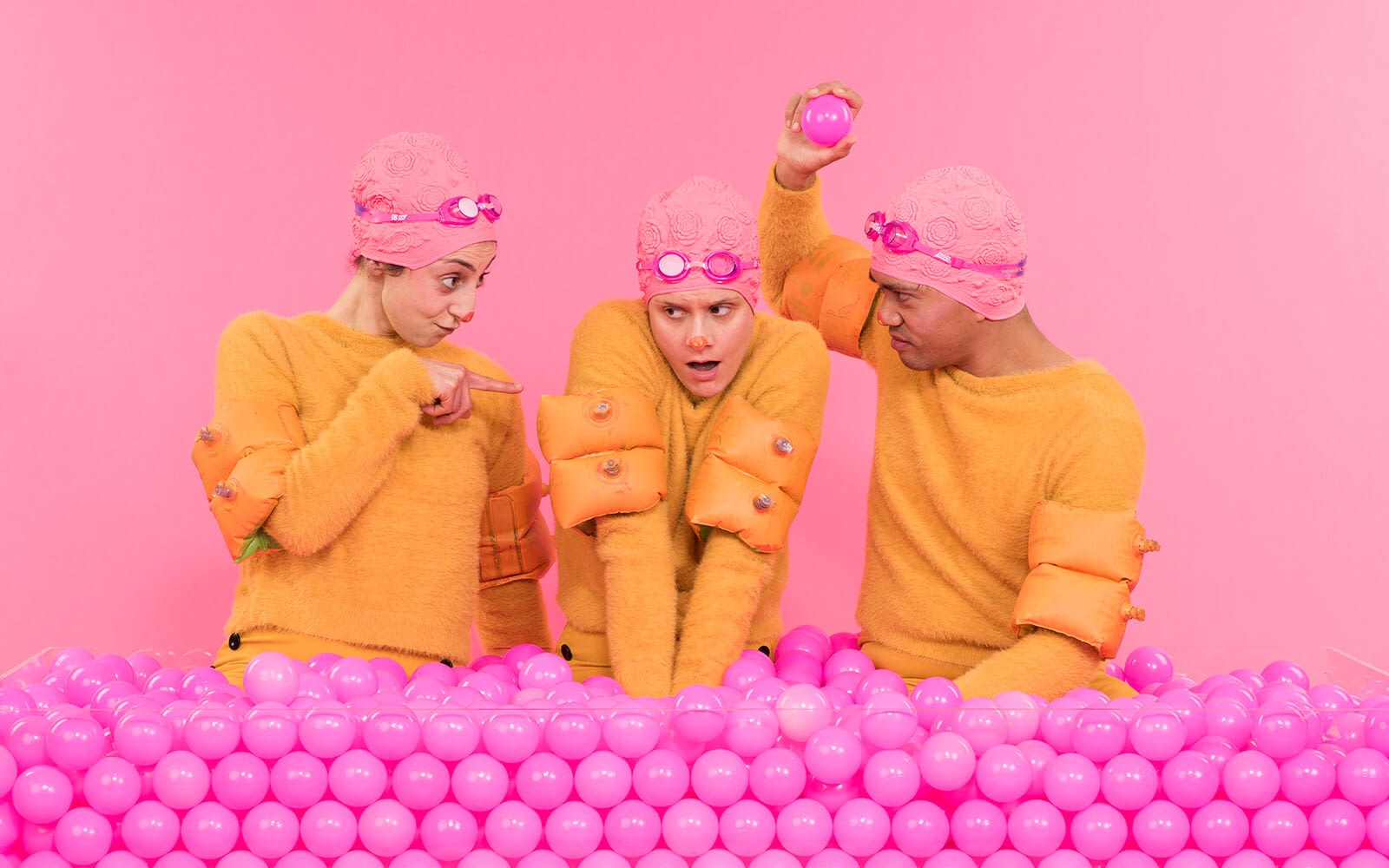 Writer:
Adaptation of Hans Christian Andersen's The Ugly Duckling
A non-verbal adaptation of a classic story filled with heart and suitable for the
One by one the eggs break open. Except for one. This one is the biggest egg of all. The hens peck, the roosters crow and the ducks quack around the last duckling to break free from his egg. They're not the fastest, not the strongest and definitely not the most popular. They try and try and try again. They tries until they can't try anymore. Leaving the farm behind the Ugliest Duckling runs away and comes across a river. What they sees next is something they could never have imagined.
Exploring resilience, transformation and joy, Q Theatre's adaptation of Hans Christian Andersen's The Ugly Duckling is a celebration of difference. It's a small-scale story filled with spectacle and sounds that are suitable for the whole family. Don't miss this brand new staging of a timeless classic.
This reimagining of the Ugly Duckling retains all of the heart of the original while injecting it with joy and silliness to bring the story alive for contemporary kids.
Night Writes Sydney
Example lighting plan available on request.
Venue to supply
Standard LX stock, pending final design, in some cases when venue stock is very limited additional lamps may be required.
LX console
Playback of sound on QLab. Original season had 10 outputs. 4 speakers underneath the set, 2 on either side of stage, FOH, subs.
QLab versions for 10 channel output and 2 channel output.
Touring Company to supply QLab file
Venue to supply
PA system, console
Design Description
The set consists of a scaffolding structure that encompasses the world of the ducklings. The scaffolding was designed by Melanie Liertz in collaboration with Alejandro Rolandi of Strings Attached who is familiar with scaffolding structures that are safe to be performed on or climbed. He is also familiar with the capabilities of the cast members and confident in their ability to use the set responsibly.
The scaff perimeter is lined with pool noodles of various colours and sizes. Inside the world, coloured rostra create different levels and playing spaces. Connected to the rostra is a wooden pier that extends downstage. Underneath that a pink ball pond exists (starting the show empty and filled during the show)
Stage
Touring Company to supply
– Scaffolding pipe
– Couplers
– Rostra
– Rostra tops
– Barrels
– Pool noodles and bases
– Wooden chocks
– Pool edge
– Pink balls
– All props
– Ramps
– Astroturf
Venue to supply
– Numerous sandbags or stage weights
– Boom poles x4
1-tonne truck and ute. Can not travel by plane.
Audience & Marketing Notes
This show is for anyone that's felt a little odd or out of place. Especially young people that might be feeling that way at the moment. This performance plays with spectacle in its form and subject. By stripping away spoken word and focusing on music and motion, we create a world that's dream-like and full of possibility. We want to capture the excitement and fear of arriving somewhere for the first time. The first day of school, the first day of swim class the first day you learn to drive a car.
We want the ducklings and audience to be sucked into a world that appears charming and encourages them to experience the deep kind of joy that makes someone vulnerable.
Bringing together theatre, dance and circus, The Ugliest Duckling is a reimagining of Hans Christian Andersen's fable

Circus/music/dance - focus can pivot based on context

Classic and loved story

50 minute duration

Accessible and flexible show for a wide range of young people. Our target age is 4 - 8 but is suitable for young people outside of this bracket and has been successful when presented to audiences living with a disability.
All ages, family friendly