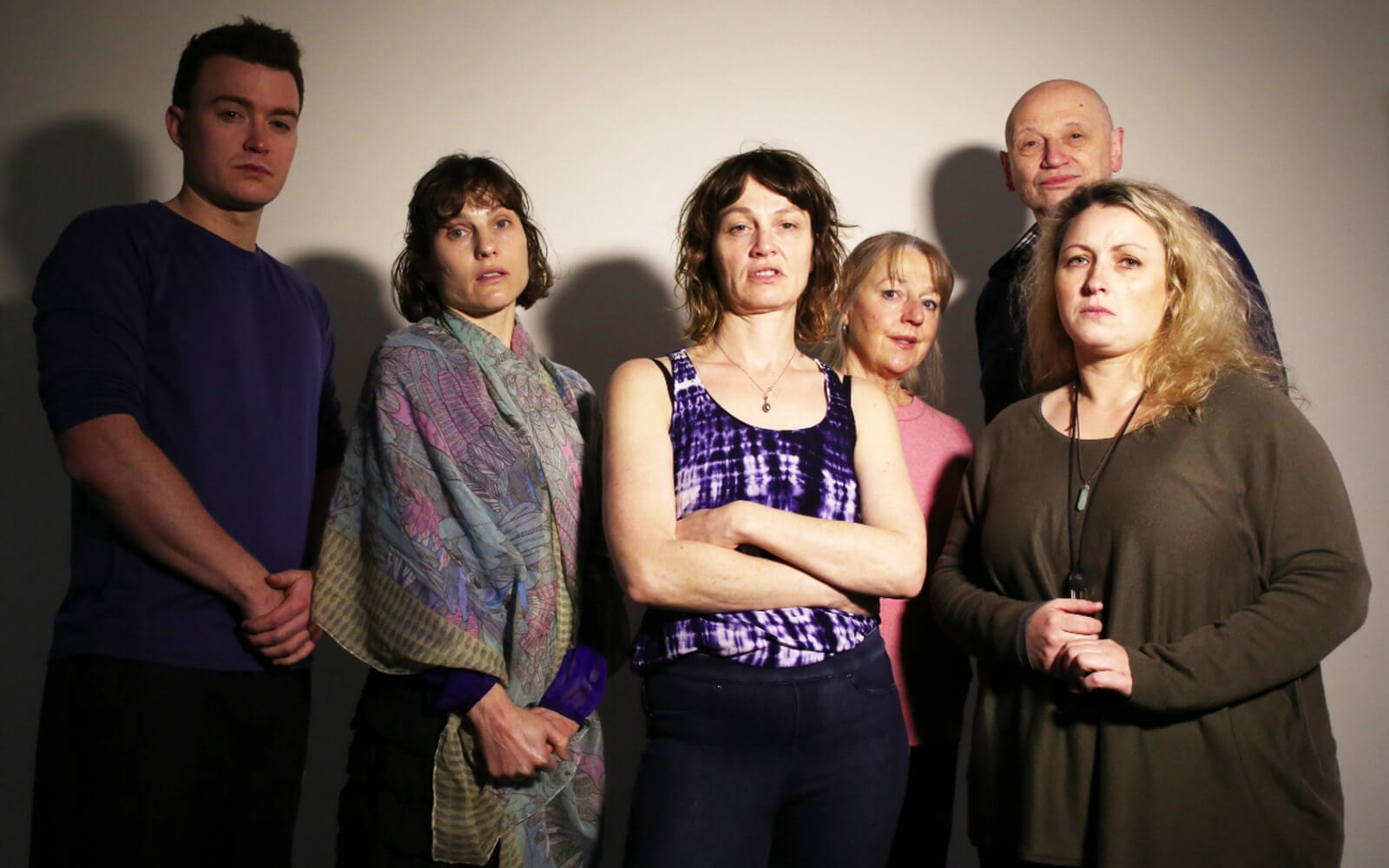 Producer:
Suckerpunch Theatre
Writer:
Sandra Fairthorne
Directed By:
Kevin Summers
An epic Australian drama about generational trauma set in rural Victoria.
The Anzac Day long weekend on the Savage family's newly installed wind farm. Ron Savage is a third generation ANZAC. Every year his three daughters join him and his careworn wife to march down the streets of Wirramai. This year looks to be the same as they've come to expect: an often comical, emotionally turbulent weekend with family. But with Cassie, the youngest, just out of rehab, things are about to take a much darker turn.
Over the course of the weekend the family slides into its usual games of anger, alcoholism, repressed guilt and dark humour. But this time a discovery about a family betrayal sends Cassie into a spiral.
This is a play about family dysfunction, enmeshment, and the sustaining power of love.
"The Savages of Wirramai" was first performed at La Mama's Courthouse theatre, in 2015. Directed by Kevin Summers, it received terrific reviews, including a four and five star rating from Artshub and Theatrepeople. The following year it was performed by Geelong's Woodbin theatre, directed by Iris Walsh-Howling, and in 2018 the play launched Crying Chair Theatre in Sydney to sell out audiences.
"Our families are one of the most powerful influences on who we become as adults, which makes seeing inside the complex inner sanctum of another family so comforting and so resonant. It's a resonance that The Savages of Wirramai strikes with deft precision. . .an outstanding ensemble performance. . .penetrates to a place of real honesty and vulnerability
Roland Solarsh, Artshub
One dimmer required. Straw wash and blue wash. Installed data projector, cyclorama or projector screen if possible. Back wall of stage also sufficient. Whatever control position is extant in theatre will be suitable.
Music and sound effects will be pre recorded. Mixing desk required.
Stage consists of kitchen/living/dining room space, kitchen bench, dining room table, chairs, standing lamp and sofa. All set requirements are designed to transport, with wheels.
If possible 8 seater people mover, otherwise cast will be in their own vehicles.
Audience & Marketing Notes
Families dealing with PTSD, generational trauma, or addiction will find themselves watching their own worlds reflected back to them, in ways that are both humourous and tragic. It sympathetically shows how easy it is to let a family member 'fall through the cracks' when their experiences are not fully acknowledged and acted upon. Hopefully by watching this play, it will also open up the opportunity to discuss their own situations after the show, with a Q and A session with the cast. Should the council be on board with it, a local psychologist/counsellor would be most welcome to help facilitate discussions.
This is an absorbing drama about the crisis families encounter when members return from the traumatic experience of war and the flow on effect. It also links unreported child abuse, (and the lack of validation that ensues), strongly with the issue of drug and alcohol addiction.

According to Odyssey House, eight out of every ten drug addicts have been sexually abused as children. The evidence of unreported child abuse in Victoria's regional towns - particularly in the Ballarat region - has become almost viral in the media, affecting thousands. This play explores on a microlevel metaphor the fallout from sex abuse on victims when the parents - like those senior figures in the case of the Catholic Church - choose to ignore the facts. The imperative is 'being believed'. Communities want and need to talk about this important and previously taboo subject.

Furthermore, purely as a quality theatrical experience, with a terrific cast including the ubiquitous Don Bridges, we are confident this critically acclaimed play will sell.
We would like to open up the floor for a discussion after the play, with either the producer, a cast member or a local counsellor/psychologist leading a Q and A format.
The production contains some swearing, explicit language, underage drinking, and a drug overdose causing death.
Main stage production - black box, or hall
Weekly Sell Off: $12750.42