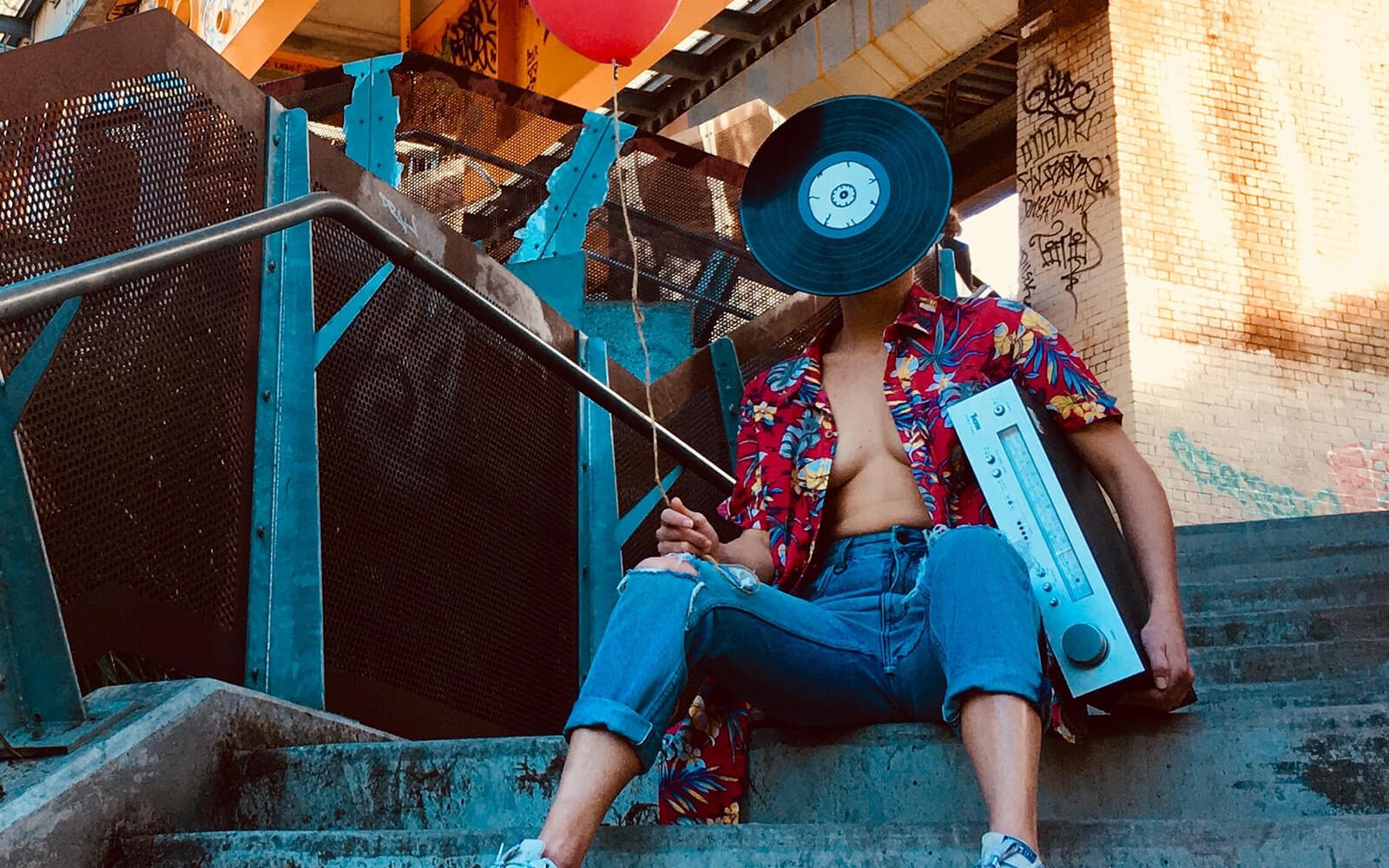 Producer:
Bec Reid and Anna Seymour
Writer:
Anna Seymour and Collaborators
Directed By:
Anna Seymour
SPIN: a Deaf-led participatory dance performance and immersive experience for audiences.
Inspired by club scenes in San Francisco, Mexico, Cuba and Berlin, SPIN is a participatory dance performance event with a DJ and Deaf Hosts. It celebrates the physical and social experience of dance parties, subcultures and rituals that bring us together.
SPIN challenges the understanding of how dance and music can be experienced. It offers an immersive experience, combining visual and tactile elements of DJ music, deep aural vibration design, audio visual projections, dynamic dance performance and collective, ritualised movement. Traditionally, the dance club is understood as a "hearing space" where Deaf people can't easily participate. SPIN interrogates this paradigm, reclaiming dance club culture as highly accessible, inclusive and safe spaces for more people to participate in.
SPIN is about Deaf culture, identity and belonging. SPIN is a playful disruption of some of people's assumptions and experiences of dance clubs. SPIN seeks to dissolve the existing physical, cultural and communication barriers and to remember the joys of moving together. SPIN was created by Melbourne-based Deaf contemporary dancer and choreographer Anna Seymour in collaboration with the SPIN team.
it was SO MUCH fun and incredibly special. I can't talk highly enough of SPIN! Program it, participate in it and tell everyone else to do the same!
Samantha Butterworth, Producer at Darebin Arts Speakeasy
For a 10m x 20m performance space. Description: In the style of a nightclub rig that has the possibility to focus down to different areas of the performance space, including a reasonable amount of colour control.
1 x ETC Ion with Fader Wing or Element Lighting Desk
Approximately 20 x LED lights
2-3 moving Profiles
3+ disco effects – could include mirror ball, Jelly ball etc.
1 x Hazer
VISUAL:
Hardware
MacBook Pro – relatively new
ZOOM H6 External Sound Card or anything that runs on the Mac that can input
a stereo signal from the desk
Projector capable of HD resolution 1920 x 1080 – quite bright – this will vary depending in the venue and the size of the projection
4m x 4m Projection screen or suitable back wall projection space
Visual Software
Resolume Avenue 6
Visual Setup
The sound card connects to the MacBook Pro and requires a stereo mix from the sound desk.
The laptop connects to a projector via HDMI.
The Operator runs the show from the laptop – the Operator needs to be able to see the screen.
1 x QLab playback computer, full audio license, capable of 12 outputs
4 x Full-Range Front Of House speakers (Nexo PS15 or equivalent)
5 x sub woofer speakers (d&b B2 or equivalent)
2 x fold back speakers
1 x DJ rig, consisting of 2 x CDJ2000 & 1 x DJM2000, power distribution, link cables and output cabling
1 x DJ table
2 x DI boxes (BSS AR133 or equivalent)
1 x mixing console, with minimum 12 outputs, capable of EQ and delay on each output (Digico SD11 or equivalent)
The SPIN sound track is entirely unique in that it is performed, curated and mixed (with club standard beat matching and effects) live by the DJ during each performance. Though unconventional, this allows for a vibrant and distinctive sound track especially matched with the energy of the room during any given performance. The musical offering itself is selected from a refined and underground pool of contemporary dance music ranging from cutting-edge nu-disco to dark and energetic tech-house, mirroring the club sounds of 1970s New York, 2010s Berlin and everything in between.
DJ set up and open dance floor
Can present two shows per day.
All Touring Party can travel in one 8 seat people mover.
Costumes / props can travel by plane or road.
Audience & Marketing Notes
This work is specifically for the Deaf community, people who identify as having a disability and the dance community/dance lovers. The Deaf community will see their culture and experiences on stage. SPIN provides a space where the Deaf community, people with disability and the dance community can come together and negotiate cultural, language and physical barriers. SPIN offers an insight into ritual, clubs and partying through Deaf lens.
A Deaf-led dance party involving theatre skits, contemporary dance sections, guided dance sections, Deaf stories/experiences of clubbing and partying, a free-style dance party and a collective meditation.

Suitable for all ages

Suitable for different bodies

Intersectionality of Deaf culture, dance culture and party culture

A reclaim of the 'dance club'

Can occur in varied venues
In addition to a performance season, SPIN can offer public dance workshops for both the local hearing and Deaf communities; in particular, the Deaf community upon request. Workshop participants may be local dance students, multi-disciplinary artists, teachers etc.

Workshops will be presented in Auslan with an Auslan/English interpreter.

Anna Seymour can offer her Ritual/Re-Route/Re-Connect movement workshop which is 2 hours in duration. This workshop is targeted for dancers, actors, directors, choreographers and anyone interested in movement or working within the Deaf community.
00439 869 233 - Anna Seymour
Black Box, Flat Floor, Fully accessible, 15 x 15m of dance floor space
Apra Obligations:
General event permit for use of DJ music