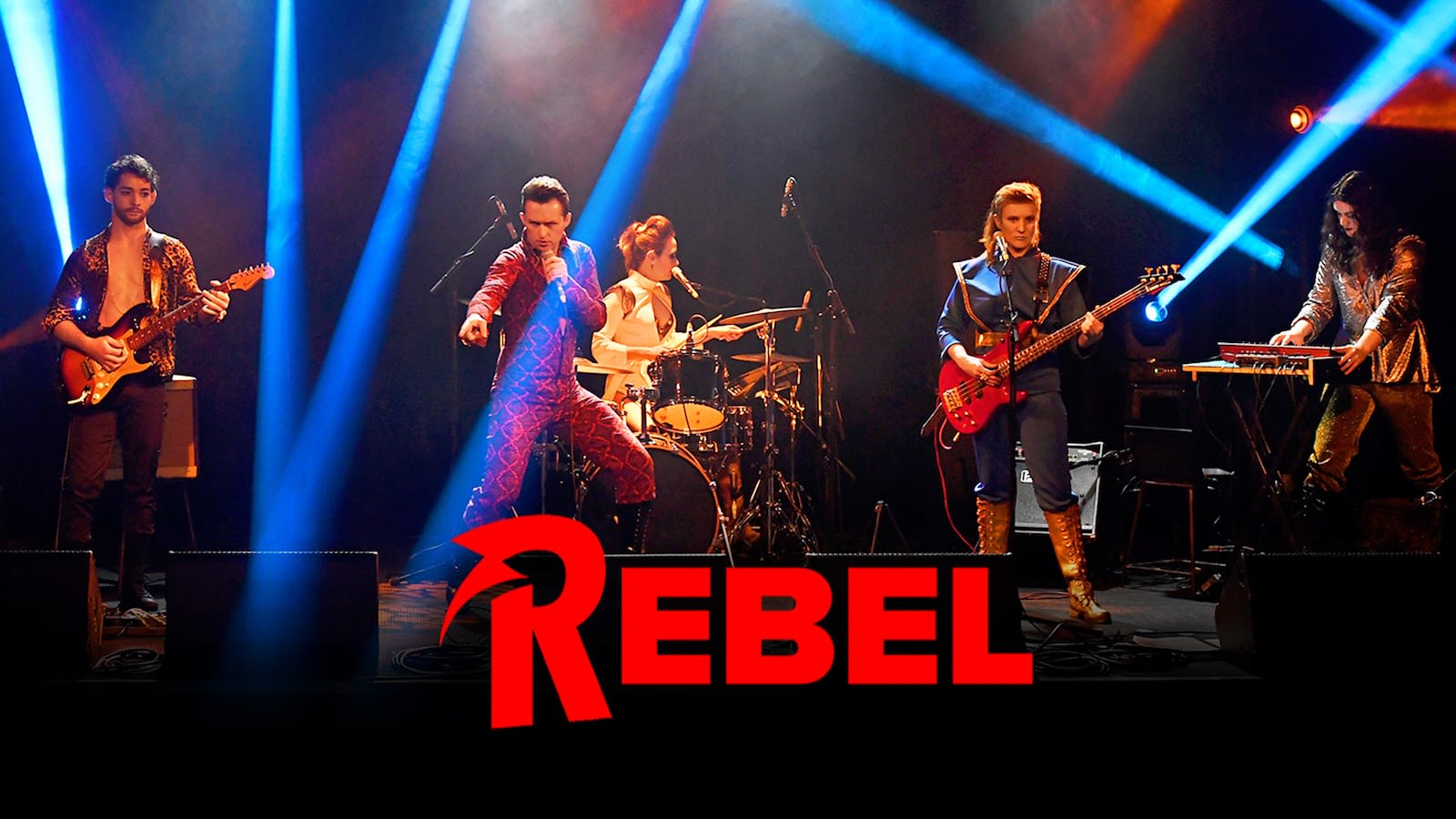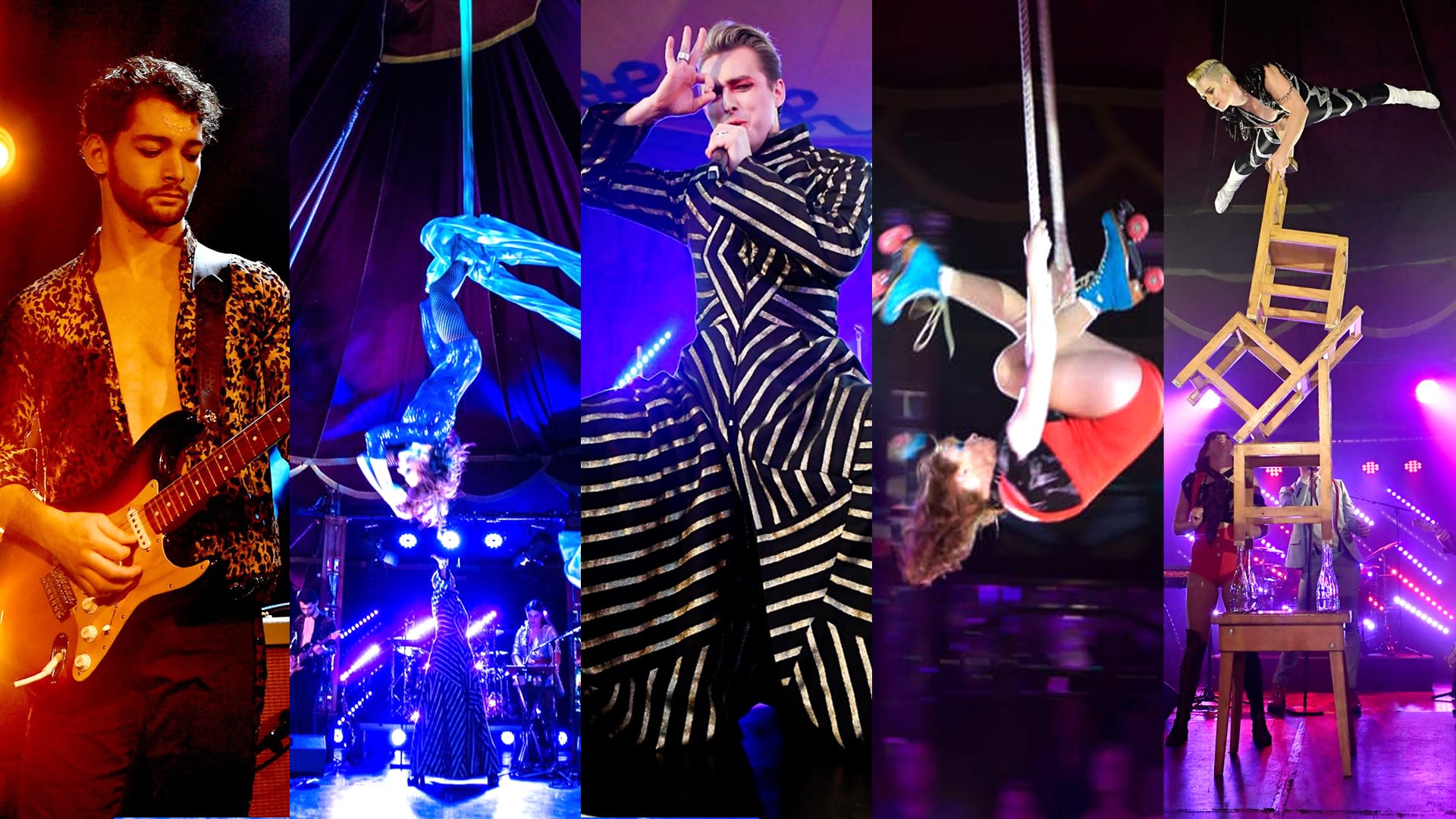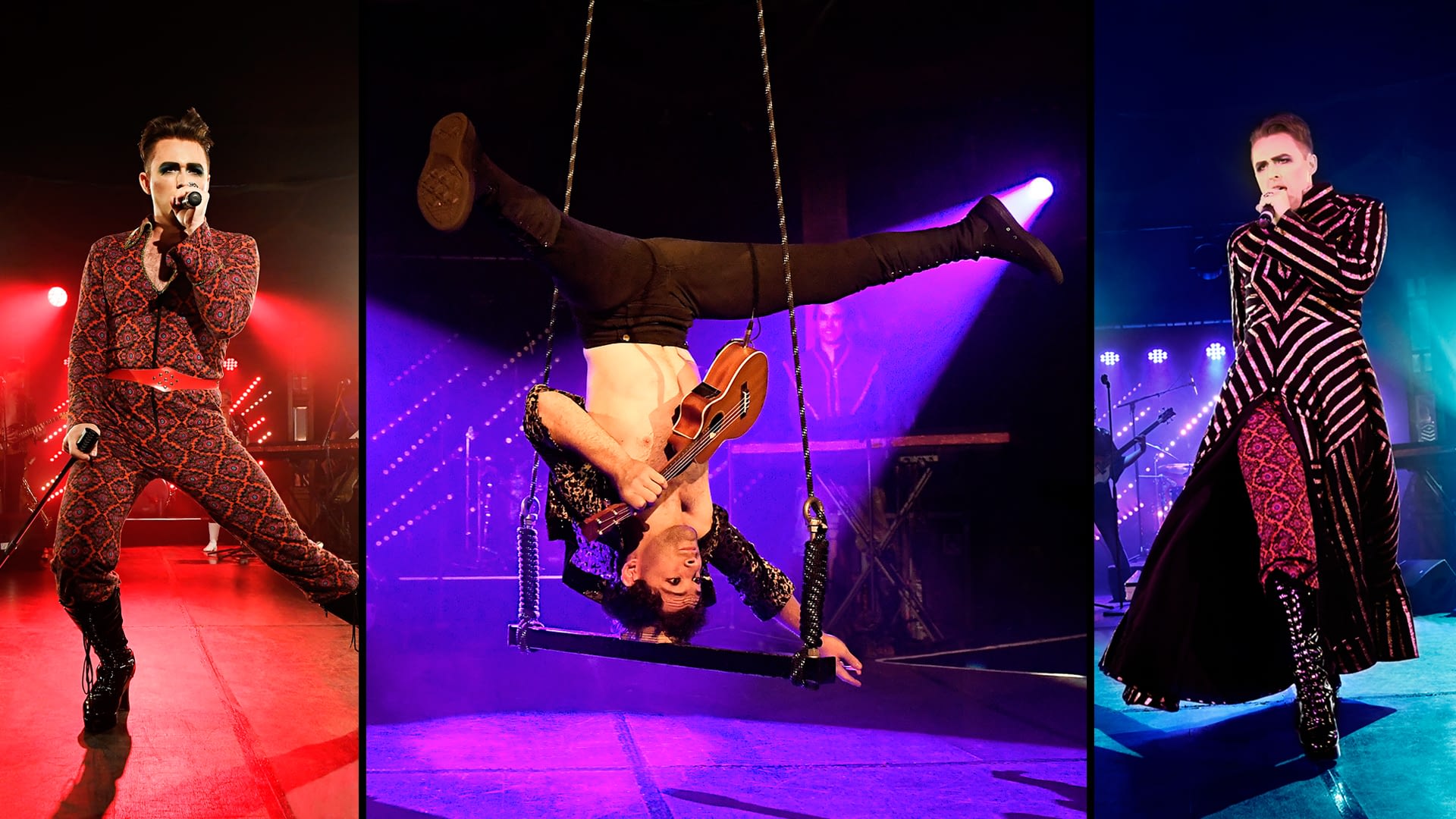 Producer:
Nicholas Clark Management
Writer:
Stewart Reeve & Elena Kirschbaum
Directed By:
Elena Kirschbaum - Highwire Entertainment
David Bowie, circus glam rock concert!
Rebel is a live circus rock tribute to the original rebel, David Bowie. Stage dive into the mosh pit for a night of live music, glittering glam rock, phenomenal acrobatics, breathtaking aerials and a spectacular heart-stopping sideshow.
Live music, combined with circus and comedy, brings David Bowie's incredible body of work, that spanned over 50 years, to life. It captures his unique aesthetic that broke ground and inspired generations.
Rebel has been inspired by the words of Bowie – "I want to tart rock up. I don't want to climb out of my fantasies in order to go up on stage—I want to take them on stage with me."
Rebel is headlined by the incredible, multi-award winning Stewart Reeve, and features a rockstar band of artists from across artistic genres. It's co-created by Highwire Entertainment, the production house behind Rouge, Papillon and Pop Party Throwdown among others. Rebel is a non-stop circus and rock and roll party.
Rebel & Highwire Entertainment are excited to partner with NCM Management to professionally represent this work nationally and internationally to the presenters network. NCM officially endorses 'Rebel' alongside its roster of first class and high demand shows.
A pervasive feeling of pure joy, and a Bowie-esque celebration of the weird and glamorous
Collage Adelaide
Glam rock and roll cabaret with heart stopping physical feats, a costume selection to die for and enough talent to make you sick... Our only complaint -- we wanted more!
We Know Melbourne 2019
A fully rounded, packed show for all ages
Stage Whispers 2019
Show was originally built for in the round, but has also been adapted to fit traditional theatrical performance spaces.The show will be at Gasworks and Wyndham Cultural Centre in traditional theatres in early 2020 . Show is available to be time-coded and will need to have sound and lx position next to each other if the show is to be prepped for time-code.
LED wall
2 x DI for SPDS-X (tracks/playback)
DI for acoustic guitar (to stage front – see plot) microphone/boom stand
aux send to 1/4″ input for IEMs
2 x 240V outlets to drums
kit mics (kik, snare, hats, r1, ft, 2 x o/h's if possible)
2 x 240V outlets to stage right guitar cab mic/stand
if possible, guitar wirelss system
microphone/boom stand
1 x 240V outlet to stage left 1 x DI
microphone/boom stand
2 x 240V outlets to stage left
1 x DI
mic for sax (clip on wireless, or suitable wired mic & stand)
wireless microphone microphone/straight stand (prop only)
A circle or square section of stage that is 5x5m is required for the full version of the show. A standard aerial rigging point is required for the full version performance of REBEL. A 'Non Aerial' version of the show is available to suit venues without the above requirements, however this should be discussed with the agency/producer prior for finalising a performance booking and may alter running time and circus acts within the production.
3 tonne van for set. 7 seater people mover for cast
Audience & Marketing Notes
– The magic and music of globally popular music star David Bowie live on Stage
– Incredible combination of live music and singing, phenomenal circus arts and comedy.
– It is the perfect show for adults, teenagers and pre-teens alike
– Exciting, new and unique work appealing to a wide audience demographic
– taps into the interest in music and music stars of the 1980's
Recognisable artist and music of David Bowie

Visual spectacular of costumes, LED lighting, aerial arts and glam rock

Promo videos, highly visual and engaging photography

Company can also deliver workshops on circus arts and music performance

Links can be provided to photos, reviews, videos

Post show photos with the cast members
The company can offer a variety of workshops on circus skills and music performance

Cast and crew can offer a post show Q and A session about the making of the show

Cast available for post show photo opportunities in costume

Suggest venues explore a Glam Rock costume and exhibition of albums and merchandise in the foyer. This could be curated by the venue but engage the local community to contribute items.
Pros Arch, Spiegeltent, Hall
Apra Obligations:
Standard Music Concert License