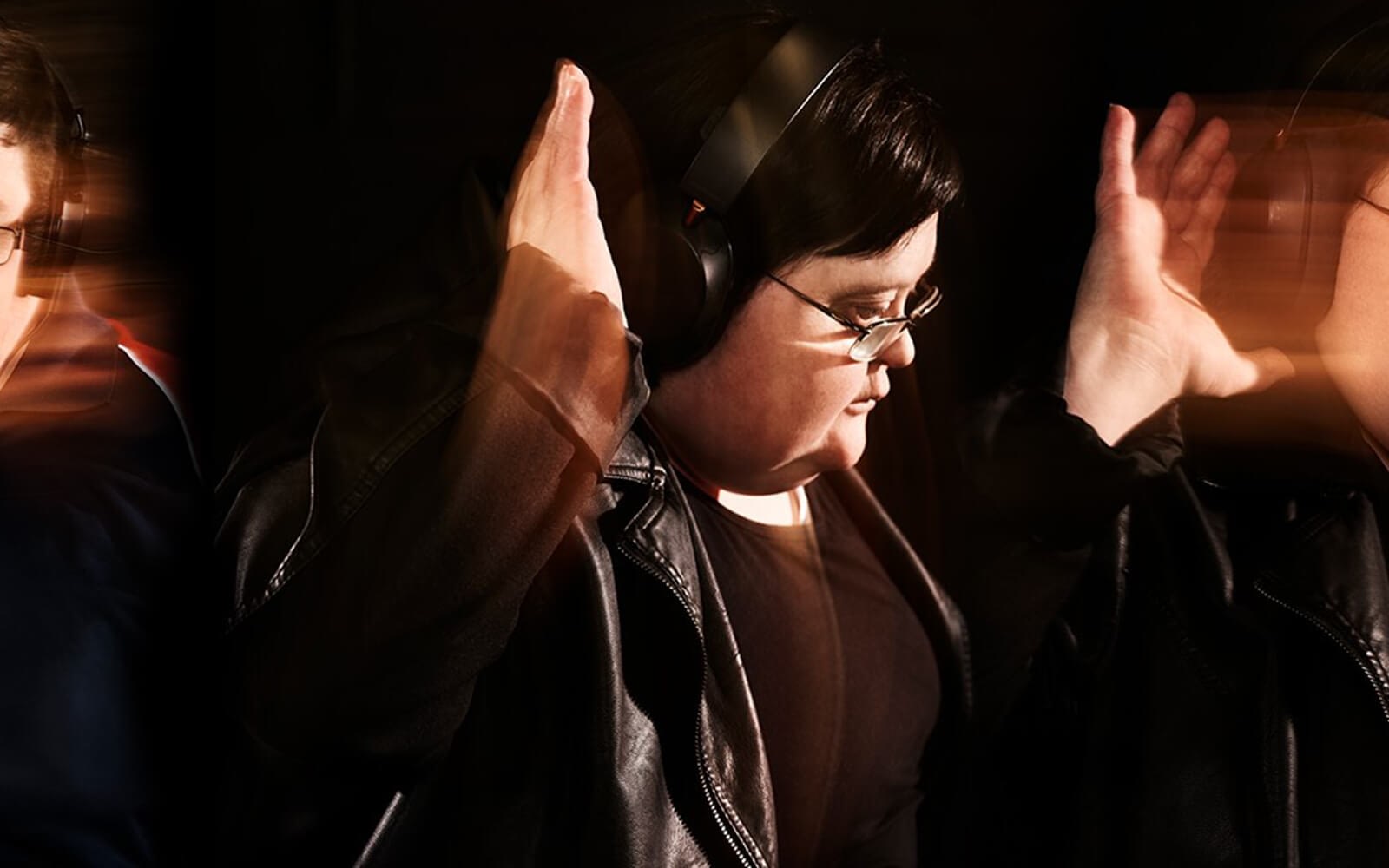 Writer:
The CreateAbility Ensemble
A new movement work exploring the use of private digital communication technologies in public spaces
'PhoneHeads' is a movement/dance work that looks at how we can inhabit different head spaces whilst sharing the same physical space, and how this impacts on privacy. Created and performed by CreateAbility's inclusive ensemble of adults with disabilities, 'PhoneHeads' is designed for internal or external public spaces, and can function in a similar way to a 'flashmob'.
'PhoneHeads' explores how the use of digital media in public spaces allows us to shift into our own private experience whilst sharing space with the wider community. It is about messages – how we receive them and how we give them, with our bodies and our language. With the use of smart phones, ear buds and headphones, the gestures of private communication are now made public, part of our streetscape and landscape. 'PhoneHeads' was inspired by observing ensemble members interacting with their devices and dancing during workshop breaks, their unselfconscious movements providing a contrast to a traditional performance style. It was first performed in 'the round' with audience on 4 sides, but can be adjusted to fit a variety of spaces.
Elegantly simple and beautifully mesmerising....They filled the gallery space with movement, stillness, sound and silence. Each in their own technological world and yet together they reflect a collective question - unanswered it hangs in the air - then extended toward the watcher- an invitation to notice. Very powerful work. Thank-you.
Jillian Pearce, Artistic Director, Y Space/Act Natimuk
No theatrical lighting is required.
No stage is required. PhoneHeads requires an open, covered area approximately 10m x 10m minimum. Preferably not a traditional theatre space. Suitable spaces include art galleries, foyers, libraries, amphitheatres.
Vehicles required to transport 16 people (2 x 8 seater people movers plus sedan to allow for personal luggage and production equipment). No set, production equipment packs to 2m x 1m x 1m. Production can travel by plane.
Audience & Marketing Notes
PhoneHeads is a performance that connects equally with theatre literate audiences and audiences who are more at home with popular entertainment. It uses contemporary physical performance and popular culture references to reflect on and explore our daily interaction with digital devices. This work should be experienced by people who have direct experience of living with a disability, either their own or someone close to them, because they will be encouraged and inspired to see artists with disabilities represented in public spaces, in an empowered and creative way.
It should be experienced by anyone who uses communication technologies, and sometimes finds them frustrating or alienating, because they will be able to relate to the material. The poetry of PhoneHeads will provide them with a reflective space to consider their experiences.
PhoneHeads should be experienced by anyone who has limited contact with people with disabilities, especially those who have never seen the work of disabled artists, as they will learn that people with disabilities are capable of making a vibrant and positive contribution to contemporary culture.
PhoneHeads appeals to people who are curious about the ways in which technology has changed our daily interactions, in our personal space, in our public spaces and within our own bodies.The work was created in an inclusive framework with disabled performers and prompts audiences to consider how technology includes or excludes people in our communities. PhoneHeads uses privileged spaces such as galleries, foyers and forecourts to heighten an awareness of public space and to create a dialogue between formal art and our informal daily lives. We have become adept at creating personal spaces within very public environments and we use technology to do this. How has this helped us successfully adapt and how has it challenged our ability to communicate and connect? These are complex questions that PhoneHeads addresses through sensory awareness of movement and sound, gesture and observation.
PhoneHeads is a flexible work designed for public spaces