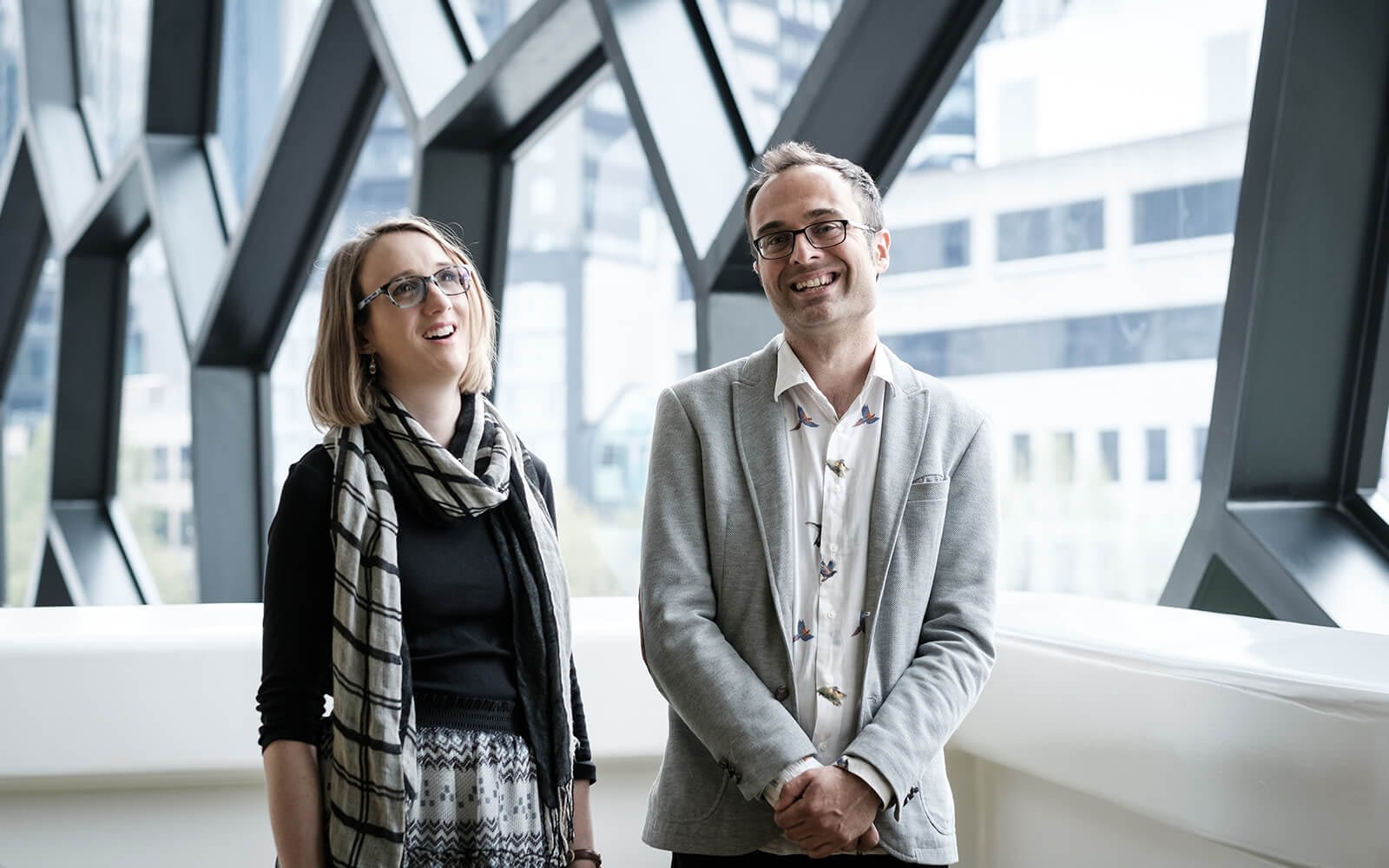 Writer:
Nat Bartsch and Luke Howard
Directed By:
Nat Bartsch and Luke Howard
A double-bill tour featuring Australia's foremost post-classical pianist/composers
Peaceful Piano is a double-bill tour featuring Australia's foremost post-classical pianist/composers.
Luke Howard and Nat Bartsch are at the forefront of the growing post-classical piano movement in Australia. Their beautiful original music draws influence from classical, electronic, film, minimalism and jazz and has had a powerful impact on people from all walks of life. For this special double bill tour, Luke and Nat each perform a set of their music, joining forces at the end for a special collaboration – blurring the lines of composition and improvisation, acoustic and electronic. This tour will celebrate the release of new music by both artists.
We are at a point where jazz can incorporate the crystalline, the pure and singing … This is exceptionally expressive, finely articulated playing.
John Clare, extempore
2-7 inputs for laptop
2 inputs for Nord
2 inputs for piano mics (to be supplied by venue)
1 input for piano pickup
1 announcement mic
Piano, and keyboard on stage.
A van or station wagon that can accommodate us along with a keyboard, Pelican case, luggage.
Audience & Marketing Notes
This double bill is for all music lovers, classical and otherwise. Our music reaches a wide music through streaming (Luke's music has been streamed well over 50 million times) and has connected with audiences worldwide. We would love to share it with a regional audience.
The present popularity of piano-based post-classical music along with Nat's lullaby/mindfulness pivot are great selling points for this project. Luke and Nat both have record deals with albums coming out in the anticipated touring timeframe.
We are available to do workshops with music students. Also, Nat has a lullaby show (which Luke plays in) which is suitable for parents and their young children.
All ages, family friendly
Apra Obligations:
Venue to be APRA licensed