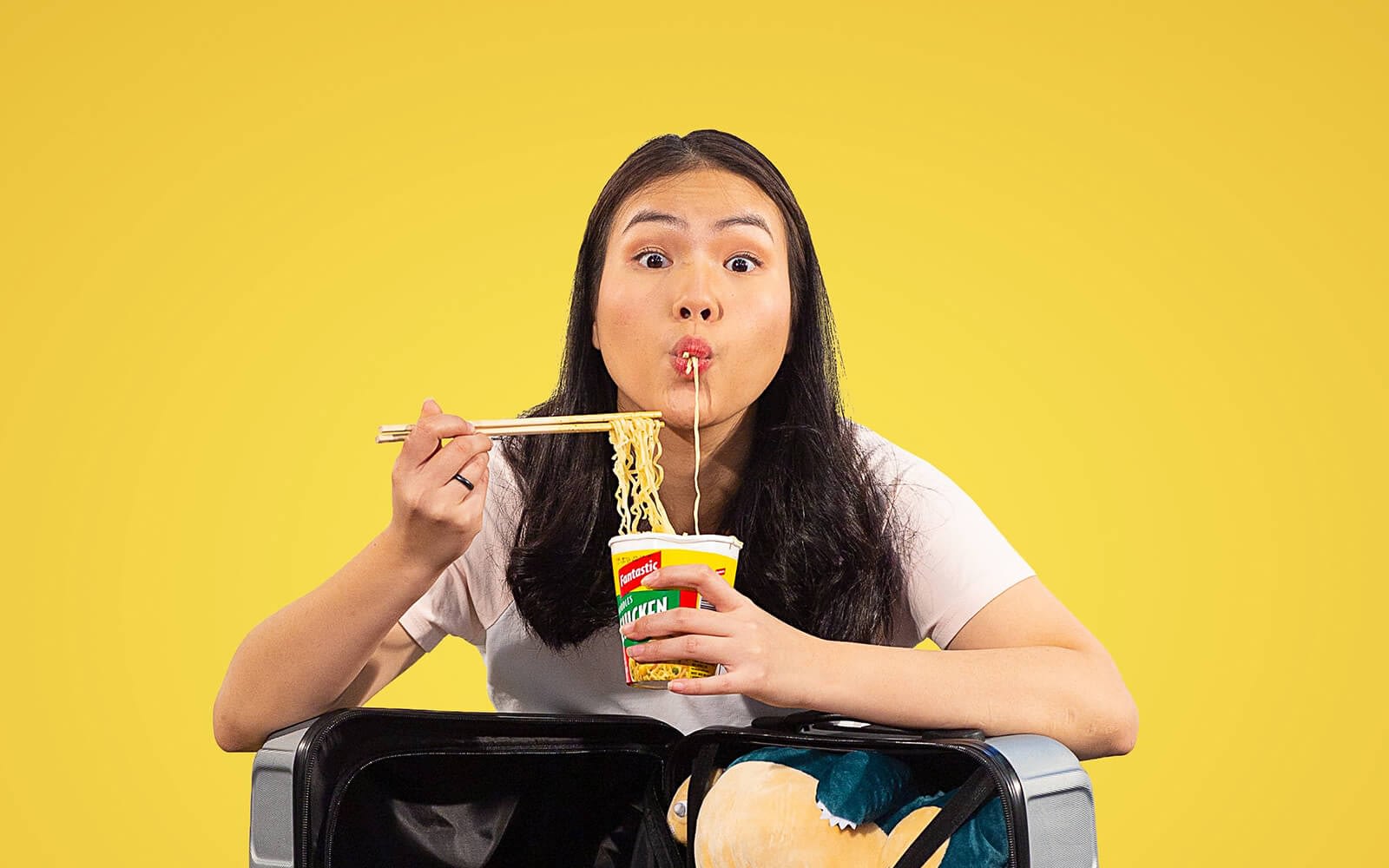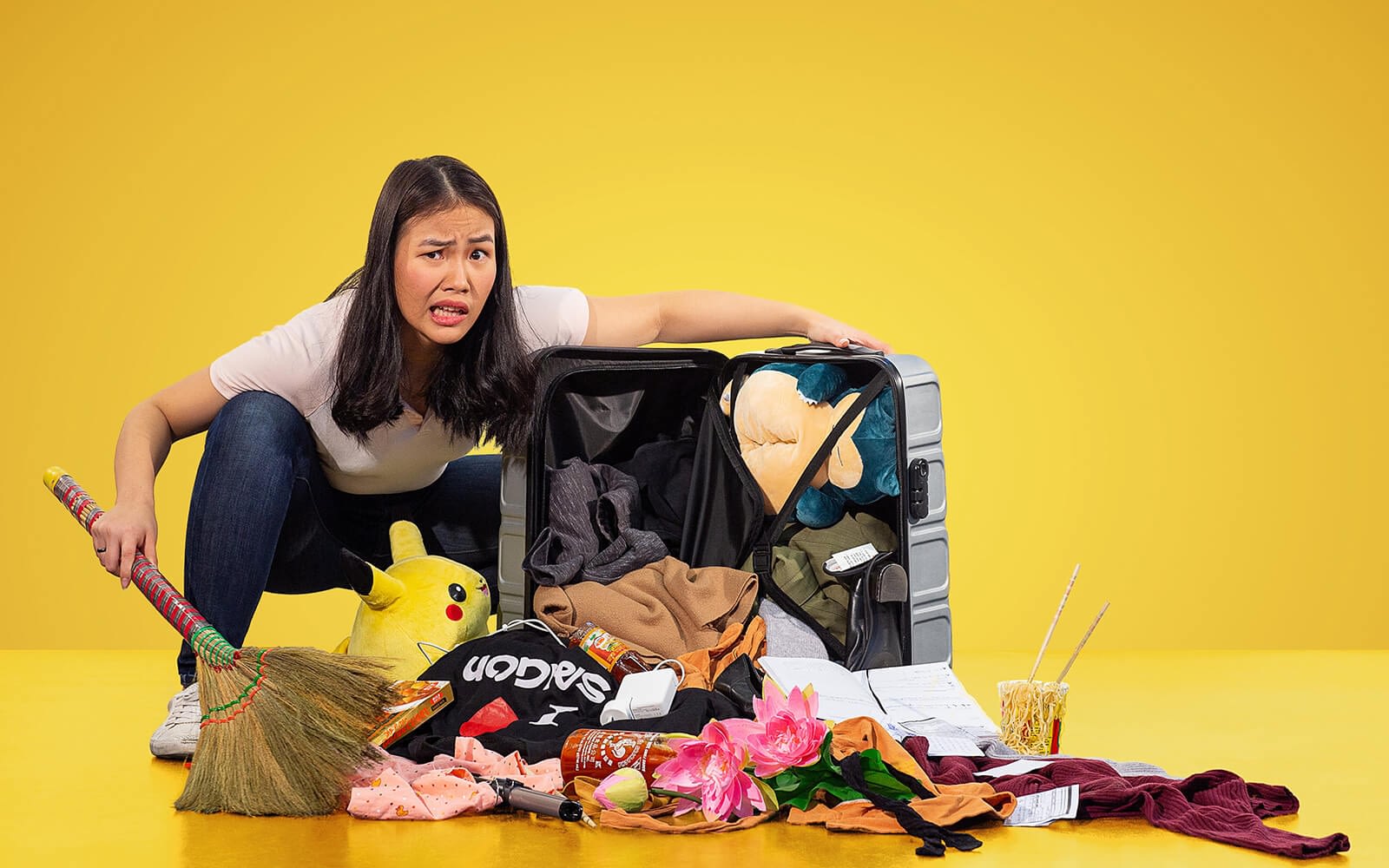 A comedy cabaret about Chi Nguyen's outrageous life as a Vietnamese immigrant living in Australia.
LOTUS​ is about Chi Nguyen not being White enough and not being Asian enough. It is about her cultural and language barriers and the embarrassing mishaps that come with it, including laugh-out-loud anecdotes from being a "generally Asian" actress, and her inability to escape her parents even though they are in different countries because she is involuntarily appointed as her mum's weekly English tutor and her dad's private Australian immigration law fact checker.
Through truthful and relatable stories about being away from family, being bilingual, trying to connect with one's heritage and persevering to reach a brighter future, Nguyen brings her light touch to an ultimately universal experience of looking for self-acceptance, belonging and purpose.
Featured original songs include Things White People Say to Me, Google Translate Saved My Life ​and ​I'm a Banana (Yellow Outside, White Inside)​, combining with audacious anecdotes, unapologetic confidence and satire drier than your Chardonnay, LOTUS promises to warm your heart and make you laugh your ass(imilation) off!
This project was supported by the City of Melbourne through SIGNAL's Young Creatives Lab.
Chi is such a talent! And her story is so important, in a time where so many Australians refuse to acknowledge their privilege and to show empathy for immigrants and refugees.
Audience Comment
Incredibly beautiful and hilarious and important [...] honestly had me in stitches and on the verge of tears and it was just a gorgeous piece of theatre (definitely the best thing I've seen in a long time!
Audience Comment
Minimum lighting for show to run:
5 dimmer channels + 2 LED fixtures. 4 x fresnel (minimum 1000W), 1 x profile spot, 2 x RBG LED wash fixtures.
1 cut of L201 for the spot.
Optional use of mirror ball if available.
Desk supplied by touring company (ETC Nomad).
Control position preferably rear of audience seating. Audio, AV and LX operated together.
– 1x wireless headset microphone required.
– Desk: 1 mono (mic) and 1 stereo input (QLab) required.
– Optional desk reverb effect if available.
– Simple PA with sub + 1 foldback wedge.
– QLab runs the audio cues and projection. Show computer supplied by touring company.
– 1 x Projector required. Either a screen or cyc required.
– Set consists of 3 pieces of furniture that hold props, supplied by touring company. Layout depends on venue and placement of projection.
– No fly system required, no piano or orchestra pit required, no smoke/haze/strobe effects.
A model that worked for us in the past is that our Stage Manager will call the show, operate audio and projection cues, and we would ask the venue to provide a tech staff who can operate lighting cues. But depending on size of venue and what is available, the production can adapt and be flexible.
1 tonne van and 4 seater car. Production can travel by plane.
Audience & Marketing Notes
There will be anecdotes in LOTUS that resonate with international students and people from Vietnamese communities across Australia who might experienced similar cultural challenges and language barriers that the main character has faced. LOTUS hopes to encourage Vietnamese audience who are not frequent theatre-goers to come and see how represented and visible their stories and identities are on Australian stages.
Vietnamese-Australians or those who grew up with influences from multiple cultural identities should also experience LOTUS as there is a significant focus on the main character's journey of finding herself and pride for her cultural identity.
LOTUS is also for anyone who loves comedy or cabaret or both! It's an hour of humour and catchy original songs mixed with valuable reflection and unique perspective, guaranteed to be enjoyable for everybody.
Some other target audience groups are Vietnamese student associations from different universities, Asian-Australian artists and communities, Vietnamese or Multi-linguistic language schools and students, immigrants and culturally and linguistically diverse families.
LOTUS has all the elements of the ideal theatrical experience: comedy, music and food. There will be rice paper rolls and Vietnamese coffee being made on stage, and this aspect of sharing one's culture through cuisine has been proven to be successful at bringing audience closer together. LOTUS' original songs are dynamic and unexpected; each song has a different genre and all are observational, story-driven and rich in meaning. And of course there will be a Vietnamese song! The main character is a Vietnamese immigrant who studied acting and now working in the arts sector of Australia. Her awkward auditions and unique point of view as female artist of colour will be a strong highlight in the show. LOTUS will furthermore feature Chi Nguyen's parents video-calling her from Vietnam, telling her to eat fruits, dress warm and find cheap flights on Skyscanner for them. And if that doesn't make you want to come see the show, I don't know what will!

LOTUS' producer will provide an extensive marketing collateral of media releases, images and program notes that can be available for venues, as well as advertising on social medias and doing interviews and radio talks to promote the show.
If I am offered to facilitate community engagement activities alongside touring the show LOTUS, I would love to hold POC Empowerment workshops where I can share my professional experience and industry advice to young creatives who are from culturally and linguistically diverse backgrounds. My journey of making LOTUS from scratch is an example of someone using their unique voice and identity to make artistic works that open new conversations, encourage change and touch people's heart. A workshop of this kind is something my younger self would have loved to be a part of.
Mild Course Language, Racial and Political Themes, Low Pressure Audience Interaction
Flexible production, adaptable for all types of theatre formats.