Jude Perl: Participation Award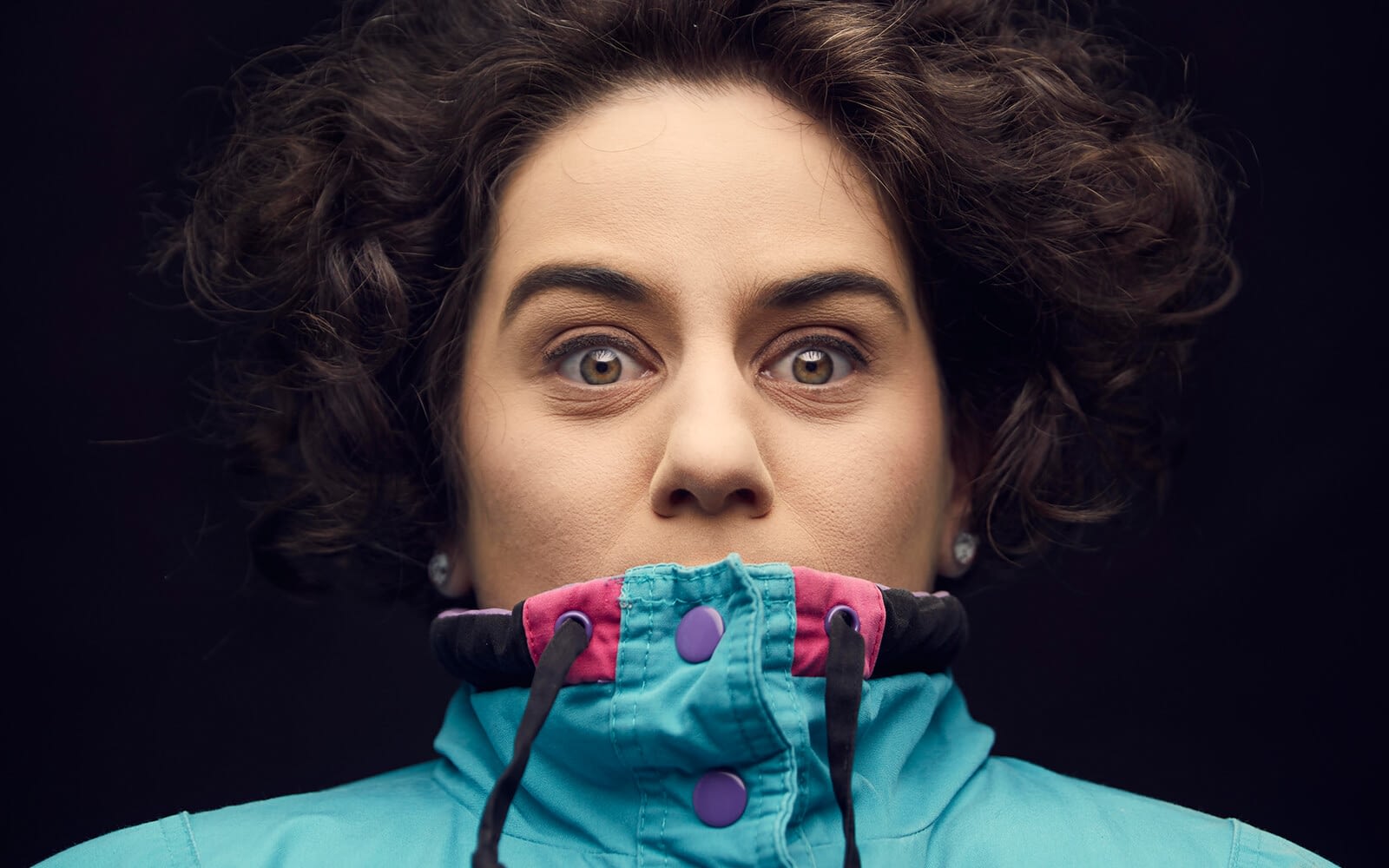 Directed By:
Desiree Munro
A hilarious one-person play with original songs exploring confrontation from child to adulthood
This show is an exploration of confrontation, whilst still remaining fun, entertaining, absurd and hilarious. It delves into why we are so scared of confrontation and standing up for ourselves, using the narrator (Jude Perl) as an example. Jumping back and forth between present day, when Jude tries to navigate difficult situations with her neighbour, boss and ex-colleague, and 1998, when schoolyard bully Tracy was giving Jude a hard time. As always, Jude Perl tells the story with imaginatively delivered sketches and her signature fast-paced, stream-of-consciousness style songs that will no doubt be stuck in your head after just one listen.
This show is premiering at the 2020 Melbourne International Comedy Festival.
Musical Comedy Perfection
Audience Comment
Open white wash
Focus downstage right
Focus stage left
Spot on piano (DSR)
Spot on stool (CSL)
Blue wash
Multi-colour chase or pulse
Jude uses a headset mic, keyboard and backing tracks all of which she can provide herself. From the venue she requires at least 1 foldback speaker and access to power on stage (for her keyboard). Jude can also use an acoustic piano if the venue has one that is in tune and in good condition.
A keyboard, a coat rack and a few small hand props all of which Jude provides
Can travel by plane or car.
Audience & Marketing Notes
As with most of Jude's shows, it appeals to those who like original music, musical theatre, unique and harmonically interesting compositions, fans of Jazz, fans of Bo Burnham, Tim Minchin, Flight of the Conchords, Sammy J, music comedy in general.
Also for people who experience anxiety, depression, over thinkers, Jude's work often resonates with people who like to think more deeply on issues, feelings and thoughts. Jude has the ability to put a magnifying glass over the most mundane, every day topics and turn it into an epic musical extravaganza.
It's discussing bullying and confrontation which a lot of people can relate to, but the show discusses these topics in a way that isn't too heavy or preachy. It's fun and fast paced and Jude is a widely praised vocalist, musician and songwriter. Jude has won 3 Green Room Awards for Best Original Songs, as well as a Green Room Award for Cabaret Artiste, and Best Cabaret at Melbourne Fringe in 2018
Jude can offer singing and/or songwriting workshops
some coarse language, mild mental health themes
Black Box, but show can be performed in any space
Apra Obligations:
All the music has been composed by Jude and is registered with APRA