Everything and Not Enough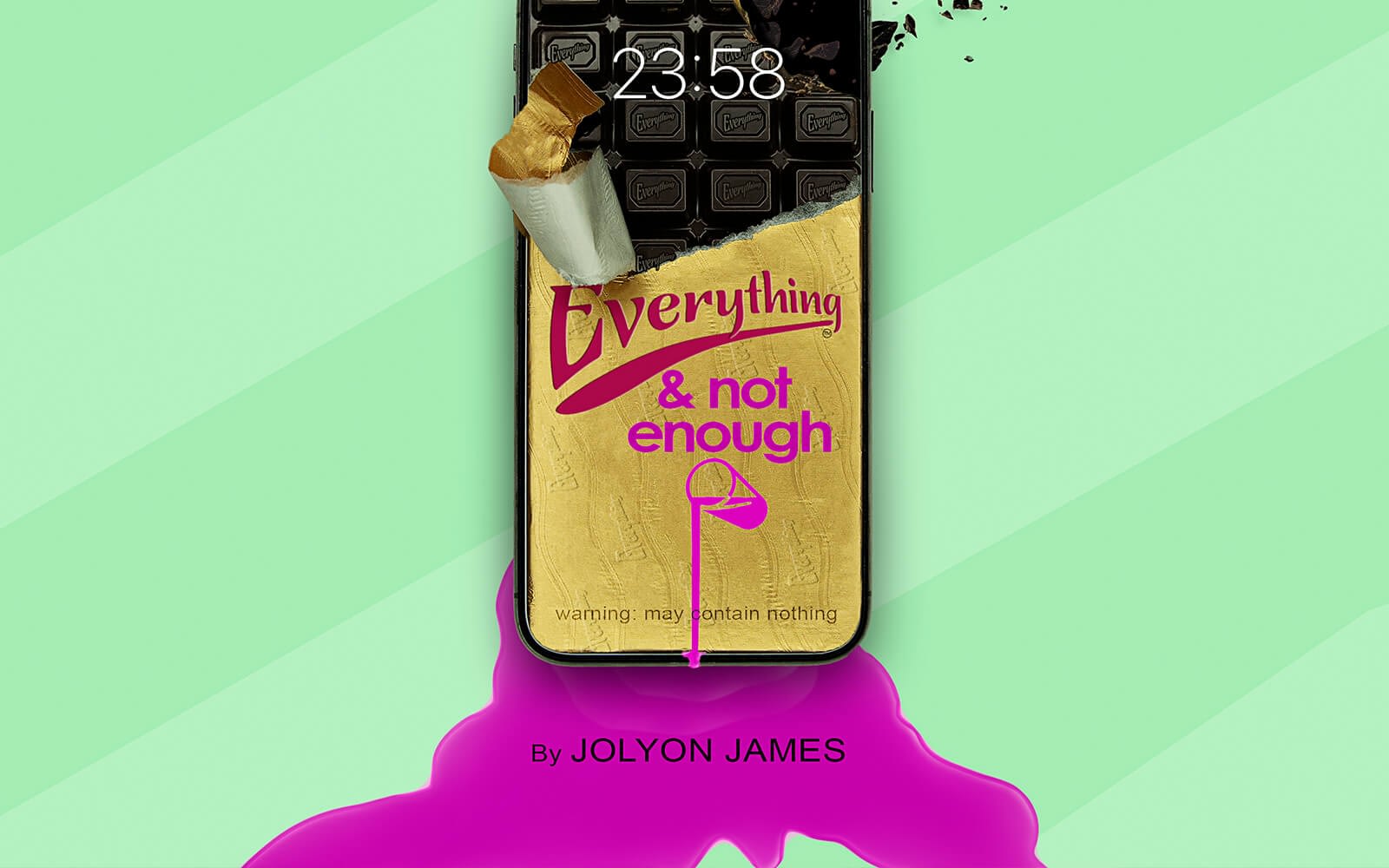 Producer:
Arena Theatre Company
Directed By:
Jolyon James
Even my phone thinks I have anxiety. I think I need a new phone.
Everything and Not Enough is the follow up work to the Helpmann Award winning Robot Song by Writer/Director/Designer Jolyon James. Using the complex social and structural dynamics of school, Everything and Not Enough attempts to understand the rising levels of anxiety gripping young people in Australia today. Is there a correlation between choice, instant gratification and paralysis? How does technology enhance or inhibit the development of young people's critical thinking and  understanding of relationships? How do parents navigate this ever-shifting landscape?
Like Robot Song, Everything and Not Enough places creativity as a tool for wellbeing and change at it's very centre. By employing cutting-edge digital technology, original music and interactive audio visuals, it explores the impact of high modernity and accelerating technology on the lives of young people, their parents and peers, and provides a glimmer of optimism in the face of the rising anxiety epidemic.
We are right at the start of developing this work and we are looking for expressions of interest from presenters who would like to be a part of the journey and partner with us to develop the work.
Robot Song is one of the most refreshing and remarkable works I've seen in 25 years. 10/10
Steve Davis - The Adelaide Podcast
TBC. The show has not yet been designed, but will be designed with tourability as a focus.
2 venue crew required (LX & Audio)
Show will travel in a 3 tonne truck, and will require a loading dock.
Audience & Marketing Notes
The show is aimed at teenage or pre-teen audiences, schools, mental health groups, students involved in STEM programs. The success of the Robot Song regional tour was largely due to marketing it to schools as a STEM related activity and this will be the same for Everything & Not Enough, with similar use of new technologies in an innovative way. Venues will find schools very interested in a work that uses these technologies. We are also expecting this work to be listed on the VCE Play list in 2021, which will mean it can be marketed to high school drama students.
Picking up the conversation where Robot Song left off. If you loved Robot Song, you will love Everything & Not Enough. The Helpmann Award winning team uses new technologies in an innovative way, including digital animation, augmented reality, live audience digital content generation.
Arena is very experienced at running art and technology based workshops in schools. We can run workshops of 1 hour, 1 day or 1 week, exploring technologies such as augmented reality, virtual reality, digital animation and other new technologies to help students explore their creativity in an inviting and fun way. Our workshops are typically aimed at schools who have booked to see the show, and we can run workshops with them before or after they see the show. We can even run workshops weeks in advance if required, with the cost of artist fees and travel to be covered by the presenter.