Emma Donovan & The Putbacks – Under The Muurrbay Tree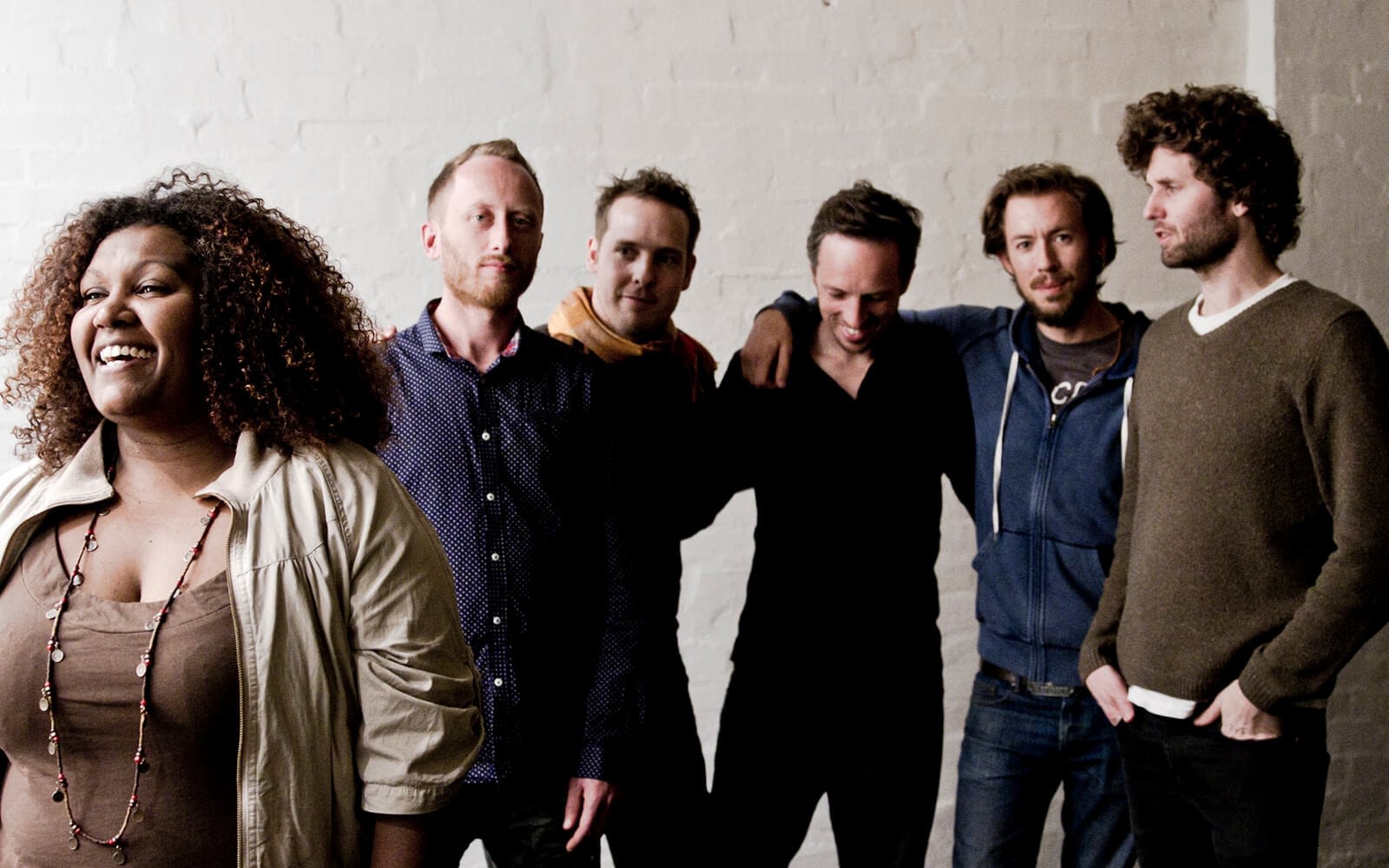 Producer:
Emma Donovan // Hopestreet Recordings
Writer:
Emma Donovan & The Putbacks
Directed By:
Emma Donovan & The Putbacks
Emma's story and songs anchor a uniquely Australian interpretation of vintage soul and jazz music.
Acclaimed Indigenous vocalist Emma Donovan and Melbourne rhythm combo The Putbacks arrived on the Australian scene with their album Dawn in 2015, announcing a new voice in Australian music. Emma's songwriting is optimistic, impassioned, and bruisingly honest, The Putbacks' music is fluid, live and raw, and the collaboration has won friends and admirers all over the world.
The project was born of Emma and the band's shared love for both classic US soul and the protest music of Indigenous Australia. Shades of every soul record you ever liked sneak through: Al Green's Hi Records era? Check. Aretha's Classic Atlantic recordings? Check. Stax? Check. It's all there, but there's also a whole lot of Coloured Stone and Warumpi Band influences giving this project a uniquely Australian slant.
Emma sings in English but also in Indigenous languages and The Putbacks take old soul and jazz tropes and reimagine them in ways that make their collaboration sound both familiar and entirely new. There is no other project like this in the world. In terms of both vision and execution, Emma Donovan & The Putbacks stand alone.
Driven by brutally honest lyricism, irresistible percussion and a purist's respect for the funk and soul tradition, Dawn hearkens back to the heyday of Stax and Atlantic Recordings
Kara Slam, Okayplayer.com
Technical Rating:
C (can be D for smaller venues)
Lighting rig appropriate for live music.
Projector(s) essential.
VJ / LX Operator In Touring Party
Mixing desk w 24 Channels of Audio Minimum
Microphones / DIs for band and vocalist (pls see linked technical rider)
6 foldback wedges
Front of house PA
All leads/stands/connection required for above
Basic backline: drumkit, amplifiers, etc (pls see linked technical rider)
Audio Engineer in Touring Party
Flat stage.
Larger stages better – minimum dimensions below.
2 x Tarago Vans (or similar)
Audience & Marketing Notes
This show will appeal to anyone who likes music. Emma is an acclaimed singer and an essential figure in Indigenous Australian music. The Putbacks are a group of Australia's finest musicians, seasoned through decades of touring and recording around the world and in Australia.
Emma Donovan & The Putbacks have been a major drawcard at significant festivals all over Australia and are equally comfortable playing to thousands of dancing fans at festivals like Womadelaide and Golden Plains, as they are playing to hushed auditoriums at The Adelaide or Sydney Festivals or at Melbourne International Jazz Festival.
We think that literally any aficionado of music, musicianship, songs and singing will be entirely transported by this show. The show will be doubly captivating for fans of soul music, jazz music and fans of the Indigenous Australian songbook from Archie and Ruby to Warumpi band and Coloured Stone.
Emma Donovan & The Putbacks' highly-anticipated new album will be released in November 2020, returning Emma and the band to the spotlight and the airwaves. Bookings are available from early 2021.

Through her work with Black Arm Band, Spinifex Gum, Archie Roach Mission Songs Project and Paul Grabowsky among many others, Emma is well known as an artist in both Metropolitan and Regional Australia. While her high profile performances have been primarily in the capital cities, we are confident her profile precedes her in regional Victoria and this tour will be warmly received.
All ages, family friendly
Apra Obligations:
APRA live performance reports to be completed after every performance by artists.