Emma Donovan & The Putbacks: Crossover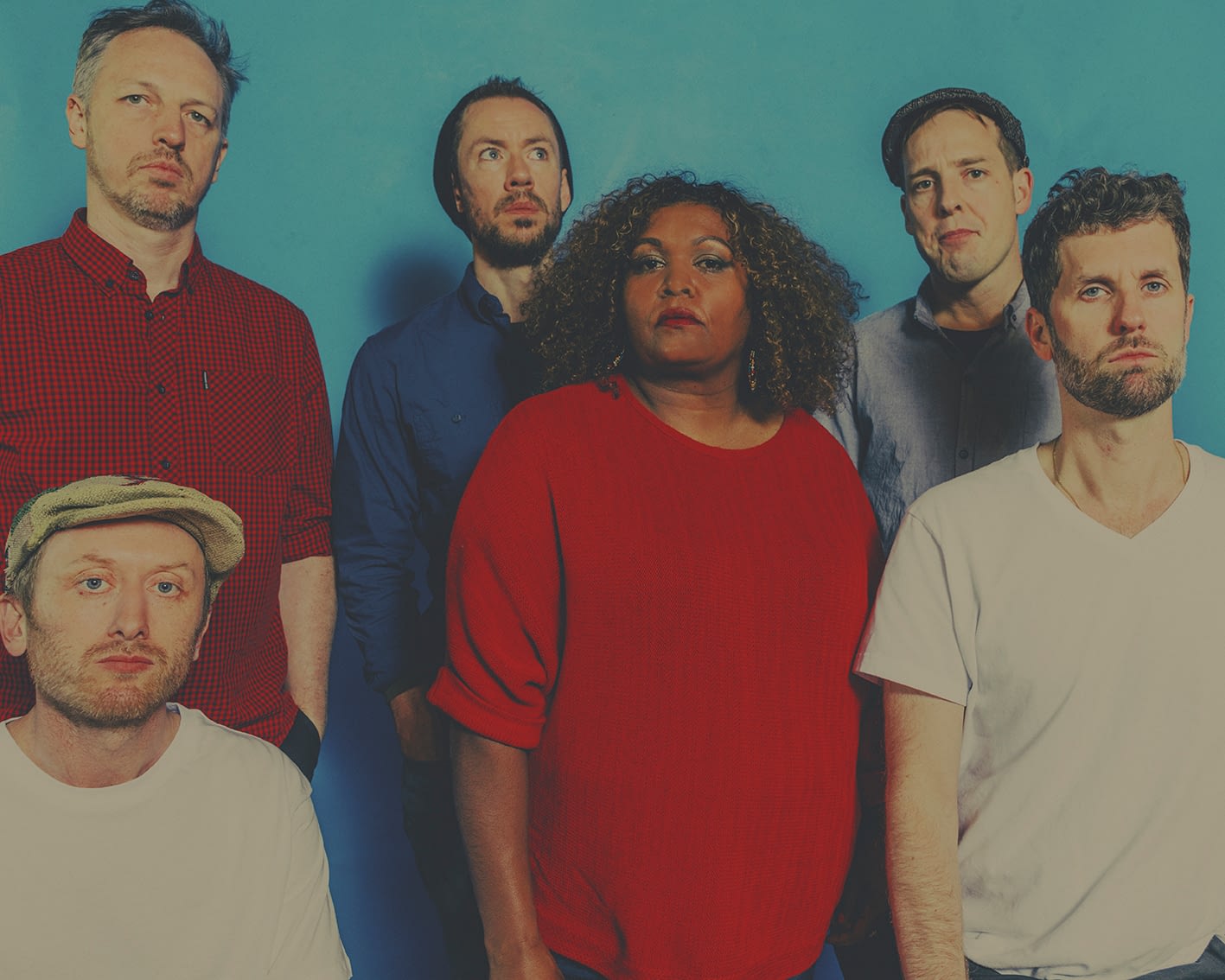 Writer:
Emma Donovan & The Putbacks
Directed By:
Emma Donovan & The Putbacks
Emma's story and songs anchor a uniquely Australian interpretation of vintage soul and jazz music.
Acclaimed Indigenous vocalist Emma Donovan and Melbourne rhythm combo The Putbacks first burst on to the Australian scene with their album Dawn in 2014, announcing a new voice in Australian soul music. After six years, the band reunited launching Crossover in 2020 to great acclaim. Emma's songwriting is optimistic, impassioned, and bruisingly honest, The Putbacks' music is fluid, live and raw, and the collaboration has won friends and admirers all over the world.
Emma Donovan grew up singing church songs with her grandparents on the north coast of New South Wales, Australia and her first secular gigs were singing in the family band, The Donovans, with her mother and five uncles. Throughout her career, she has toured and recorded with many of the mainstays of Indigenous music from Archie Roach to Dan Sultan and was a member of the Black Arm Band project. It was in this group that Emma met members of The Putbacks and their journey together began.
The Putbacks are stone cold pros, grizzled veterans of all the tours and all the studios. When they come together, they're one of the tightest, sharpest, slickest, most dynamic musical units ever to exist. Their collaboration with Emma elevates their music and Emma's songs to another level.
Driven by brutally honest lyricism, irresistible percussion and a purist's respect for the funk and soul tradition, Dawn hearkens back to the heyday of Stax and Atlantic Recordings
Kara Slam, Okayplayer.com
Technical Rating:
C (can be D for smaller venues)
Lighting rig appropriate for live music.
Projector(s) essential.
VJ / LX Operator In Touring Party
Mixing desk w 24 Channels of Audio Minimum
Microphones / DIs for band and vocalist (pls see linked technical rider)
6 foldback wedges
Front of house PA
All leads/stands/connection required for above
Basic backline: drumkit, amplifiers, etc (pls see linked technical rider)
Audio Engineer in Touring Party
Flat stage.
Larger stages better – minimum dimensions below.
1 x Tarago Van (or similar)
Audience & Marketing Notes
This show will appeal to anyone who likes music. Emma is an acclaimed singer and an essential figure in Indigenous Australian music. The Putbacks are a group of Australia's finest musicians, seasoned through decades of touring and recording around the world and in Australia.
Emma Donovan & The Putbacks have been a major drawcard at significant festivals all over Australia and are equally comfortable playing to thousands of dancing fans at festivals like Womadelaide and Golden Plains, as they are playing to hushed auditoriums at The Adelaide or Sydney Festivals or at Melbourne International Jazz Festival.
We think that literally any aficionado of music, musicianship, songs and singing will be entirely transported by this show. The show will be doubly captivating for fans of soul music, jazz music and fans of the Indigenous Australian songbook from Archie and Ruby to Warumpi band and Coloured Stone.
Emma Donovan & The Putbacks' highly-anticipated new album will be released in November 2020, returning Emma and the band to the spotlight and the airwaves. Bookings are available from early 2021.

Through her work with Black Arm Band, Spinifex Gum, Archie Roach Mission Songs Project and Paul Grabowsky among many others, Emma is well known as an artist in both Metropolitan and Regional Australia. While her high profile performances have been primarily in the capital cities, we are confident her profile precedes her in regional Victoria and this tour will be warmly received.
All ages, family friendly
Apra Obligations:
APRA live performance reports to be completed after every performance by artists.