Don't Mess With the Dummies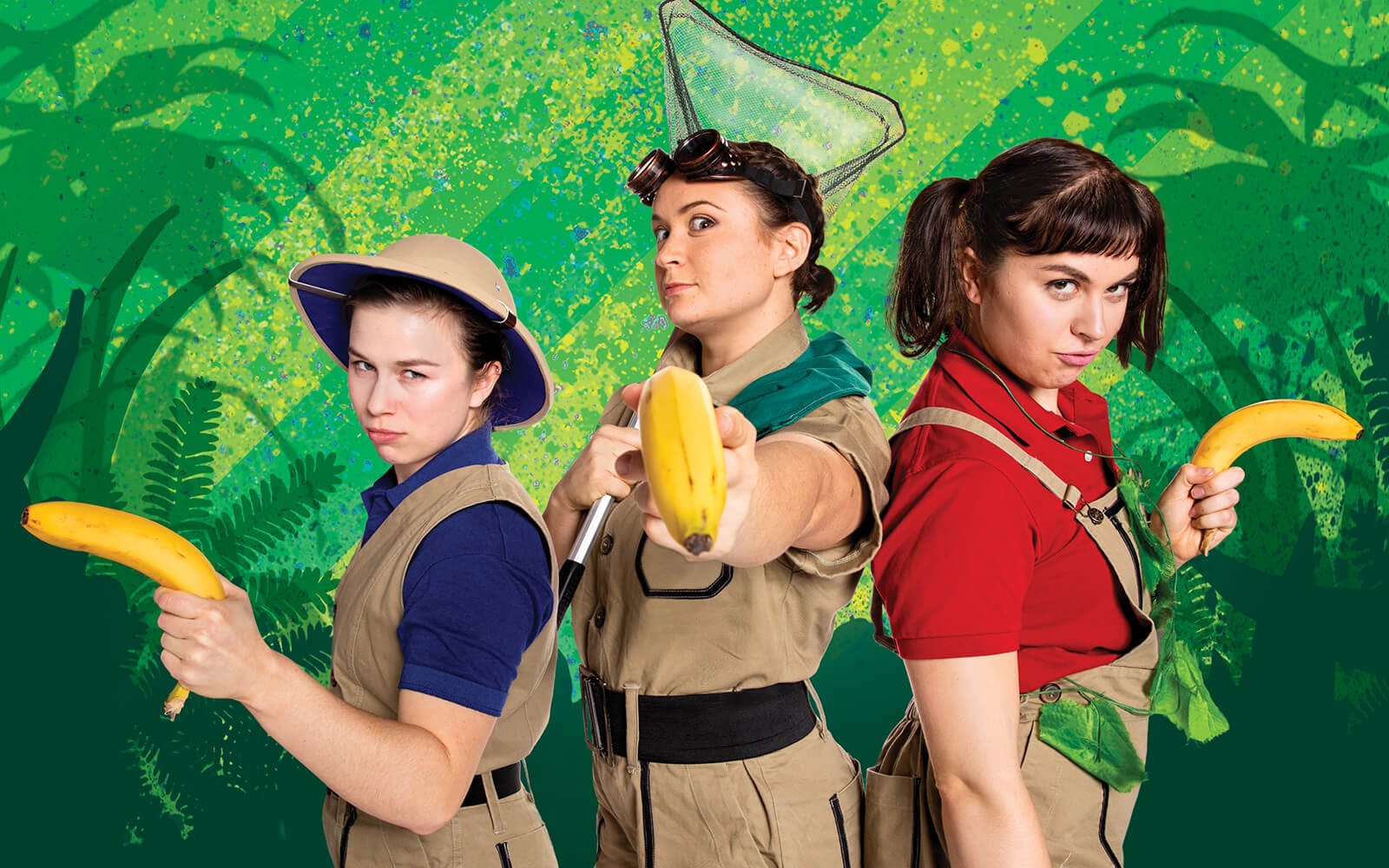 Writer:
Jamie Bretman, Simon Wright, Shona Conacher, Ellen Henry, Maya Tregonning
Directed By:
Jamie Bretman
Stampede into the jungle for a circus filled extravaganza that will have you chuckling like a monkey
Lions and tigers and dummies, oh my! Set up camp and stampede into the jungle for an outlandish, circus filled extravaganza that will leave you chuckling like a monkey and roaring for more.
From the unstoppable Dummies Corp comes an all-new extraordinary adventure! Don't mess with the Dummies,
They're on an expedition and you're invited along for the ride. Pack your bag, tie your shoes and get ready for circus-filled hilarity as the Dummies monkey around the jungle, swing through treetops and skip past foliage. With a rockin' soundtrack, unbelievable acrobatics and trademark Dummies frivolity, let's get ready to rumble!
Dummies Corp have been delighting audiences young and old with a nuanced blend of circus, comedy and imaginative play, creating shared and treasured experiences for families across Australia and around the world. Now, they've welcomed a brand new cast of fierce women into the team and are so excited to share this brand new production with young audiences and their grown-ups.
The audience interaction runs strong in this rambunctious rollick through circus acrobatics and slapstick comedy.
The Age
• Manual house control preferably through the desk.
• Led Backlights with a light on centre stage.
• A warm front wash.
• A cool front wash.
• Colour chase.
• Intensity (pols) chase
Powerful, full frequency range, good coverage system
Monitors/ foldback either side of stage preferably in the wings.
Sound desk
4 channel min
Auxiliary input required for Audio playback
1 Handheld microphone for post-show announcement.
*operator needs to able to reach both sound and lighting consoles with room for a laptop.
Flat clear stage, clear of any sharp objects, snags or splinters
Black cloth upstage behind the performance area.
1 tonne Van and station wagon
Audience & Marketing Notes
Primary aged school kids and their families.
The show is, however, accessible to audiences of all ages.
The is non-verbal, everyone can understand it including the hearing impaired and regardless of language barriers.
From the critically acclaimed, multi-award-winning Dummies Corp. comes an all-new production made up of a superstar cast of female Dummies

Like a Pixar film, the show appeals across generations creating a shared experience for parents and grandparents and their children.

A high energy hour of circus, slapstick and comedy.

Highly reviewed and in demand across the UK, Australia and throughout Asia

No dialogue – the show is entirely visual storytelling

interactive and immersive – performance involves the audience as much or as little as they feel comfortable. Performers move in and around the audience throughout the performance

Performance features Clowning, juggling, acrobatics, hoops, slapstick, shadow puppets and imaginative play
Company can offer, a clowning/slapstick focused workshop and a circus skills workshop.

Each workshop can cater for up to 30 participants ages 6+ and lasts for an hour. Participants don't need any prior ability and will leave having learnt some of the moves they have seen in the show, creating a strong connection between the performance, the artists and their own experience.

Both workshops, like the show, place great emphasis on creative play and empower participants to carry this imaginative embodied experience into their lives beyond the workshop.
All ages, family friendly
Pros arch, thrust stage, Black box, halls, tents