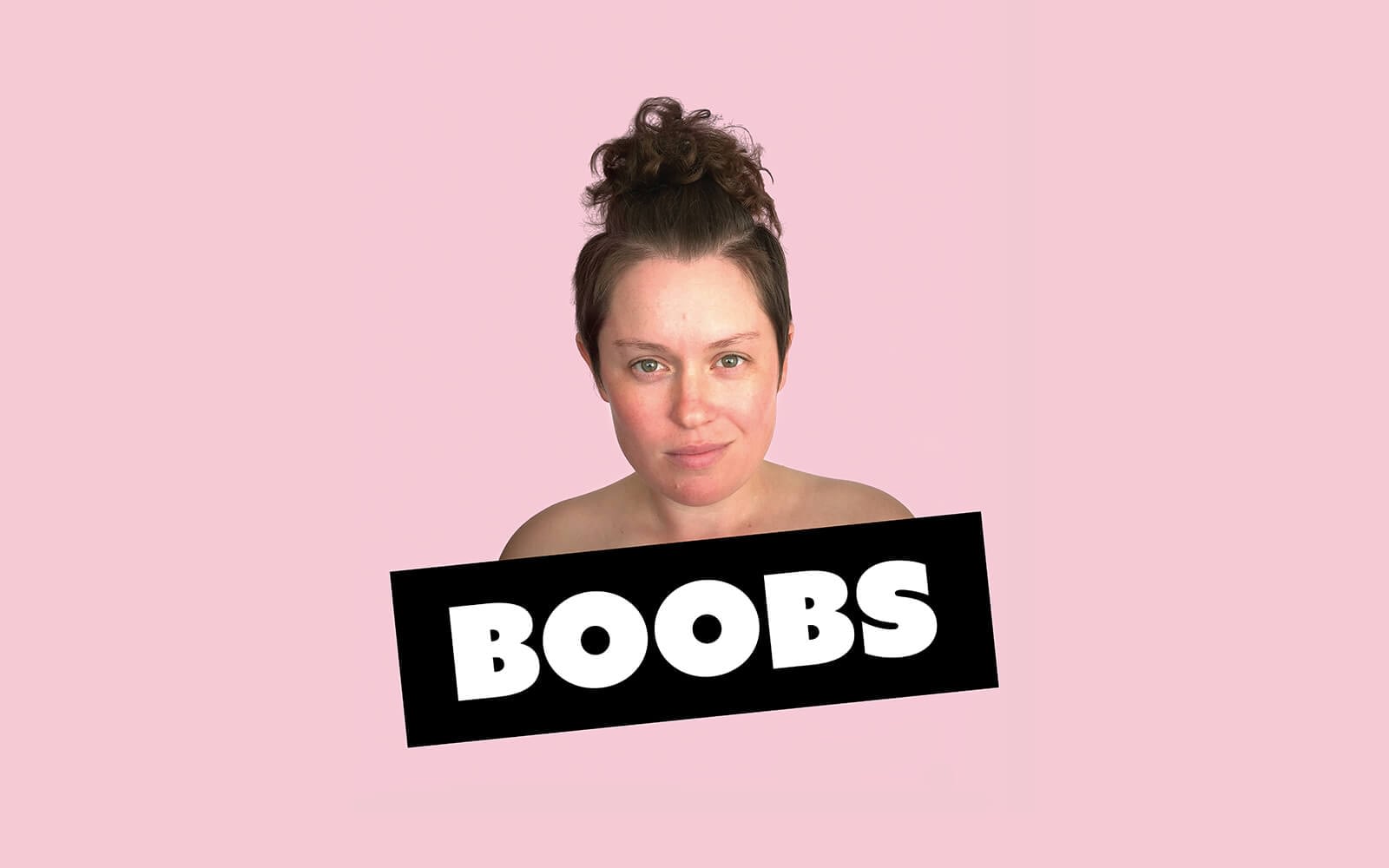 Directed By:
Selina Jenkins
A timely story that shakes the very foundations of how we perceive gender, body autonomy & boobs.
'BOOBS' is a ground-breaking tale of mammary proportions that follows one woman and her two boobs through a life changing decision, a million opinions, a natural disaster and an 'Australian first'. 
When Selina chose, as a grown woman, to undergo elective surgery of a fiercely personal nature, she hoped for good health and great results.
She hadn't anticipated the metaphorical hurricane of resistance that surrounded her decision, or simultaneously weathering a literal one. 
Selina Jenkins is a multi-award winning cabaret artist, acclaimed musician and celebrated musical comedian. She is also no stranger to adventure, with past productions recapping horse riding escapades across Mongolia, the accidental ingestion of an endangered species and surviving homelessness as a result of devastating homophobia during the Australian Same Sex Marriage postal survey.
Jenkins' distinctive style of storytelling marriages humour and heartbreak amongst cleverly written songs and thought provoking anecdotes.
'BOOBS' is the timely story of one individuals determination as she unwittingly shakes the very foundations of how we perceive gender, body autonomy and boobs in general.
Following a sold out debut season at Melbourne Fringe Festival, 'BOOBS' was the recipient of both the 'Best Cabaret' and 'Best Feminist Work' Awards 2019.
It also received Four 2020 Green Room Awards for 'Writing', 'Original Songs', 'Best Artiste' & 'Production' in the Cabaret category. 
'BOOBS' was named as 'One of the Top Five Stage Shows of 2019' by The Age, & featured as a part of Arts Centre Melbourne Midsumma Festival program in the Fairfax Studio during Jan/ Feb 2020.
Powerful and illustrative. Jenkins is a star
ArtsHub
Truly ingenious. Jenkins was irresistible
Australian Stage
You can't help but laugh and cheer at the freedom to be found in Jenkins' strength of character, emotional intelligence, her likeable sense of humour and astonishing talent
The Age
..beautifully crafted and superbly sung, a fierce cry for acceptance & dignity. It's powerful stuff
Time Out
One warm lighting state that lights myself centre stage for most of the production.
One more clinical lighting state (white or blue light) that lights the chair on stage that I sit on three times during the production.
Either two corded or cordless vocal mics both on boom stands, or one cordless 'madonna' vocal mic.
One d.i. for guitar.
I stand centre stage with guitar on a small guitar stand one metre to my right.
There is one chair a couple of metres away from me to my left that I sit in three times during the performance.
This production can travel by plain and standard sedan car. It involves one person (myself), one small travel guitar in a hard case and one small suitcase.
Audience & Marketing Notes
My past productions have attracted a predominately female audience with ages ranging from 30-70 years. Many of whom are LGBTIQ identified. When writing 'Boobs' I didn't have a solid target audience in mind but presumed it would be similar to past productions.
I was wrong. Perhaps it's the provocative title, or the subject matter itself, but this show seems to have a much broader reach. Audiences have consisted of a mix of ages, genders, & identities. Far more male identifying individuals have purchased tickets than any of my previous productions, this may be a direct result of the title. A large number of audience members expressed that they didn't know what the show would be like, but that they had heard positive reactions & were willing to take the risk. Others caught the editorial on ABC television or online. I have also received feedback that this work could be a valuable & enjoyable resource for VCE age students. I think this is a show that most people would enjoy, regardless of their age, gender, sexuality or politics. I do however, think it is important that potential audience members are aware that despite its title, 'Boobs' is is not a strip or burlesque show.
The title of this production is the first 'hook'. It is purposefully provocative and very self explanatory. This is a show about my boobs. Through the telling of my personal story, wider opinions around body autonomy and gender are also explored.

The story is original. The content is autobiographical and unusual. We have not heard many, if any, stories of cis gendered women wanting to have their breasts removed in the absence of physical illness or injury.

It was communicated to me by the health care professionals that I was working with at the time, that I was the first documented case in Australia of this nature. And as a result, the surgery that I was requesting was undertaken in the US.

The other 'hooks' are the accessibility and quality of the content and delivery of the show. 'Boobs' has received positive reviews and accolades. It was also named as one of the top five stage shows of 2019 by The Age.

The piece aired on the ABC and online also continues to receive a lot of attention.
Adult themes and medium range course language
this show would suit most formats large and small
Apra Obligations:
All musical content is original.