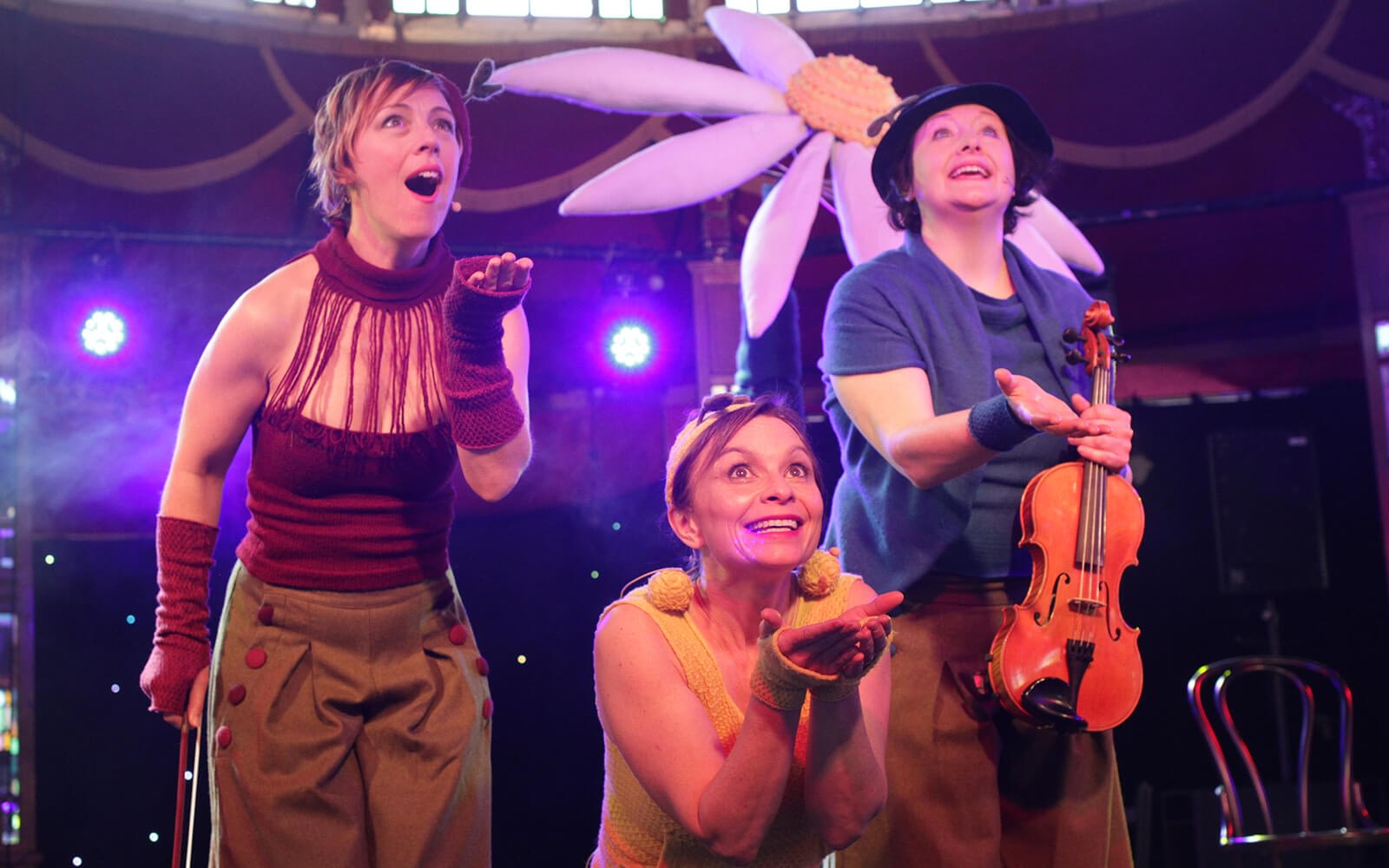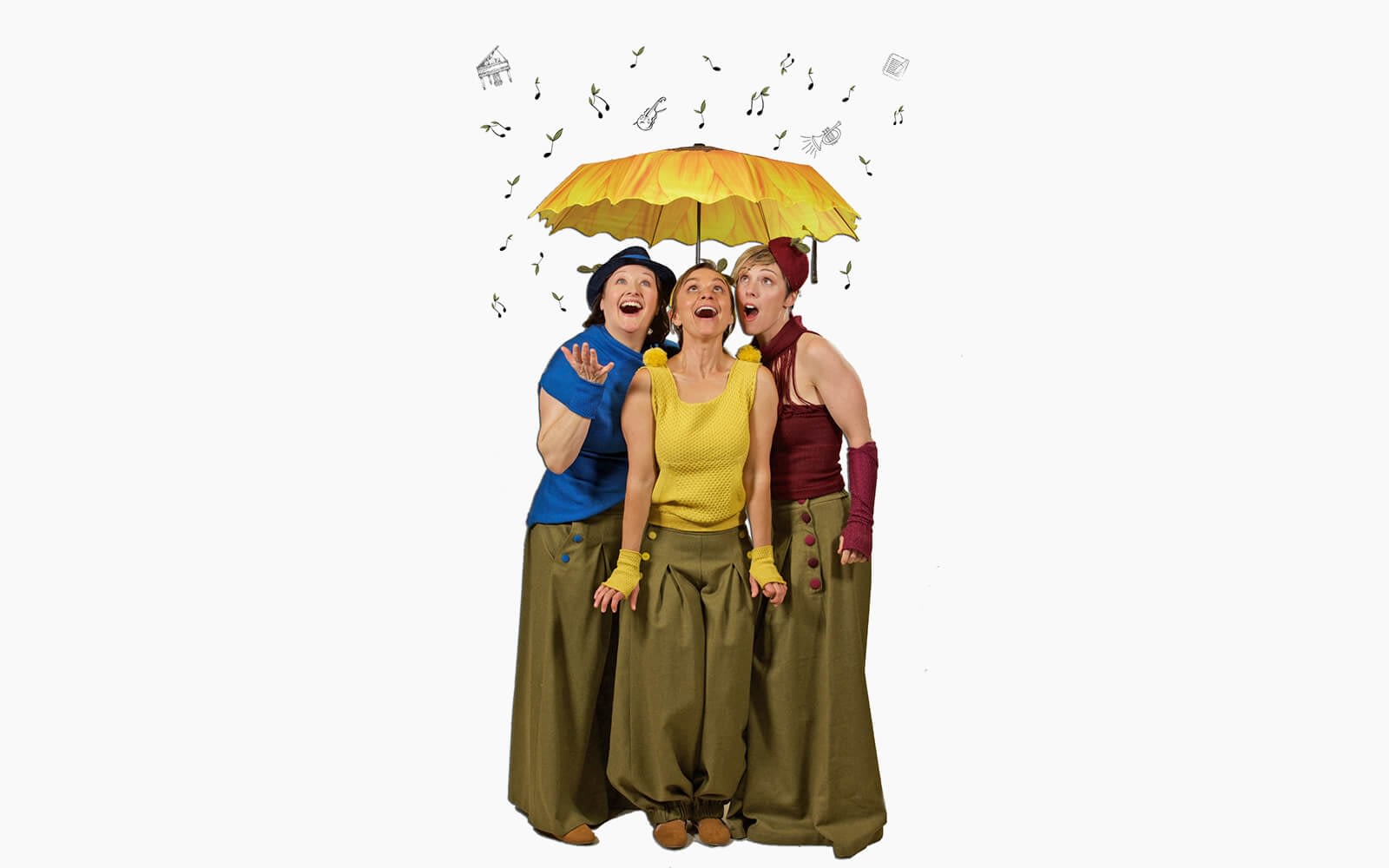 Producer:
Musical Sprouts & Wordsworth Productions
Writer:
Bridget a'Beckett
Directed By:
Bridget a'Beckett, Julia Davis, Sharni Page
A musical for little children that tackles the big issues in their daily lives.
A Day In The Life Of You follows three friends, Yella, Reddy and Blueno, as they help each other navigate the challenges little children face daily including going to the toilet without falling in, brushing teeth correctly, figuring out what to wear depending on the weather and cleaning up. The show is funny, joyful and at times poignant with a series of clever songs that mark all these occasions for kids to sing along to.
Set in a garden in 'the Land of the Sprouty Sprouts', the Musical Sprouts interact with their audience and treat them to live instruments, 3 part harmonies, rhythms recorded live on a loop station, and charming characters that relate to the experiences of children with understanding and humour.
Their songs are musically complex, beautiful, and totally catchy. My two-and-a-half year old was mesmerized. The individual performances and the music are brilliantly entertaining on their own and as a musical parent, I'm thrilled and grateful to see fantastic talent putting on wonderful, high quality concerts for young children to devour.
Deborah Marinaro, Melbourne Observe
Mixing desk with minimum of 6 inputs
All other audio requirements and tech operator can be provided by Musical Sprouts
1 flower – 2m high.
1 suitcase.
1 loop station, cable mic and stand.
1 tonne van to seat 4 people. Yes, the set can travel by plane.
Audience & Marketing Notes
A Day In The Life Of You is specifically for children aged 2 – 6 and their families. It is suitable for kindergartens, primary school students (Foundation – Grade 1) and Early Learning Centres. The themes address self-care challenges like learning to go to the toilet, brushing teeth correctly, choosing what to wear and cleaning up. The music is catchy and high quality, and the engaging characters use dance, humour, live instruments and technology to excite and inspire their audience whilst also relating to their challenges with empathy and respect. The songs are available for purchase which allows teachers and families to use them as tools in their homes and schools.
High quality original music that children and adults enjoy!

Skilled multi-disciplinary performers

Interactive

An enchanting story that tackles the big issues in a little person's life

Live instruments and loop station

Written by three creative mothers and a psychotherapist with a passion for children's development

Educational themes that allow for learning opportunities in schools

Workshops available that enhance educational content
Musical Treasure Hunt: A 45 minute workshop that takes children on a hunt through the elements of nature to find a song. It uses touch-activation technology to ignite imaginations with musical rocks and a singing flower. Children explore creativity through nature, songwriting and technology.